Private Home Cooked Aswan Experience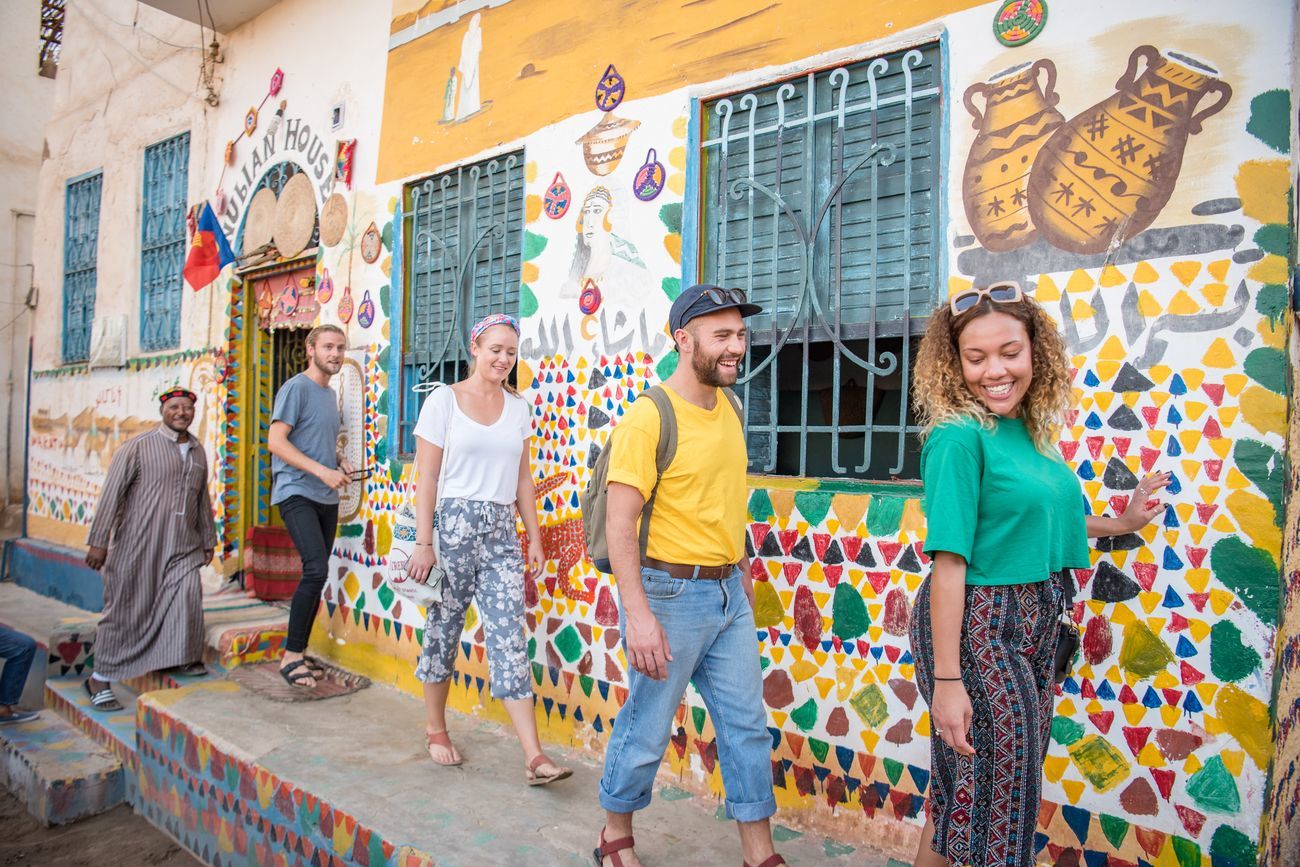 TOUR DESCRIPTION
Get a true taste for life in Aswan by sharing an authentic Nubian meal with a local family. Stroll the Nile River's Elephantine Island like a true Nubian, chat with locals about their history and traditions, and find out why the people of Aswan are famous for their friendliness and incredible hospitality!
Highlights


Enjoy a delicious home cooked Nubian meal with a local family


Sample traditional Nubian dishes


Learn about Nubian culture, history, traditions, and language


Cross the mighty Nile River to reach Elephantine Island


English-speaking host to escort you to the family home
Home cooked Nubian meal
Additional food and drink
Tips and gratuities for your guide
Important Information
What is included in the tour?
English-speaking host to escort you to the family home, home-cooked Nubian meal
What isn't included in the tour?
Additional food and drink, tips and gratuities for your guide
Where do we meet?
Obelisk Hotel, 1 Corniche El Nile St, Sheyakhah Thalethah, Aswan 1, Aswan Governorate 1240892, Egitto
Where does the tour end?
What is the duration of the tour?
What is the minimum group size for the private tour?
This private tour is priced for a minimum group size of two travellers. A solo traveller may still book this private experience but will be charged the base rate for two travellers.
Are there any Covid-19 vaccination requirements?
While we strongly recommend that all travellers are vaccinated against COVID-19 to reduce the risk of transmission and avoid putting undue strain on healthcare services, vaccinations are not a requirement to join an Intrepid Urban Adventures tour. For further information, please review COVID-19 Health & Safety at https://www.urbanadventures.com/en/about-us/covid-19-customer-info
What if I can't find my guide?
If you have any issues on the day of your tour, please call +20 109 799 9534.
Can I cancel my tour?
Free cancellation up to 24 hours before activity.
MORE INFORMATION
Imagine your entire village was moved from its ancestral lands because a dam was being constructed. This is the story of the Nubians in Southern Egypt, who were relocated to in the 1960s to the area around Aswan city.  On this private Aswan tour, you'll have the opportunity to not only eat delicious home cooked Nubian food, but also have the privilege of learning about the people, culture, history, and traditions of Aswan. We'll visit a Nubian family in their home and experience some traditional hospitality. As a guest, you're welcome to ask as many questions as you like! Learn about their lives and culture, and about the different Nubian tribes living around Elephantine Island.  Your private Home Cooked Aswan tour will take you on a stroll around Elephantine Island before settling in for a shared meal with a local family. The styles and colours of the homes in this community cannot be found anywhere else in Egypt, so you'll want to keep your camera ready!  Then, after we've walked and explored, it's time to eat! The types of dishes you'll be offered are among the most favourite delicacies for Nubians. You might get to sample dishes like Bird's Tongue Soup (don't worry, there are no tongues involved), or maybe some rice with vermicelli, oven-cooked chicken, Nile perch, and mixed vegetables. But no matter what's on the menu, be aware that Nubians like to eat a lot — so be prepared and come hungry! Following recent safety incidents we recommend that you check your government's advice for their latest information on travelling in Egypt before your departure and ensure that your travel insurance covers you for all areas of your itinerary. We have links to prominent government travel advisories and regular updates on issues affecting this trip on our Travel Alerts page -  www.intrepidtravel.com/au/travel-alerts.