Denver: Colorado Beer With A Cause Tour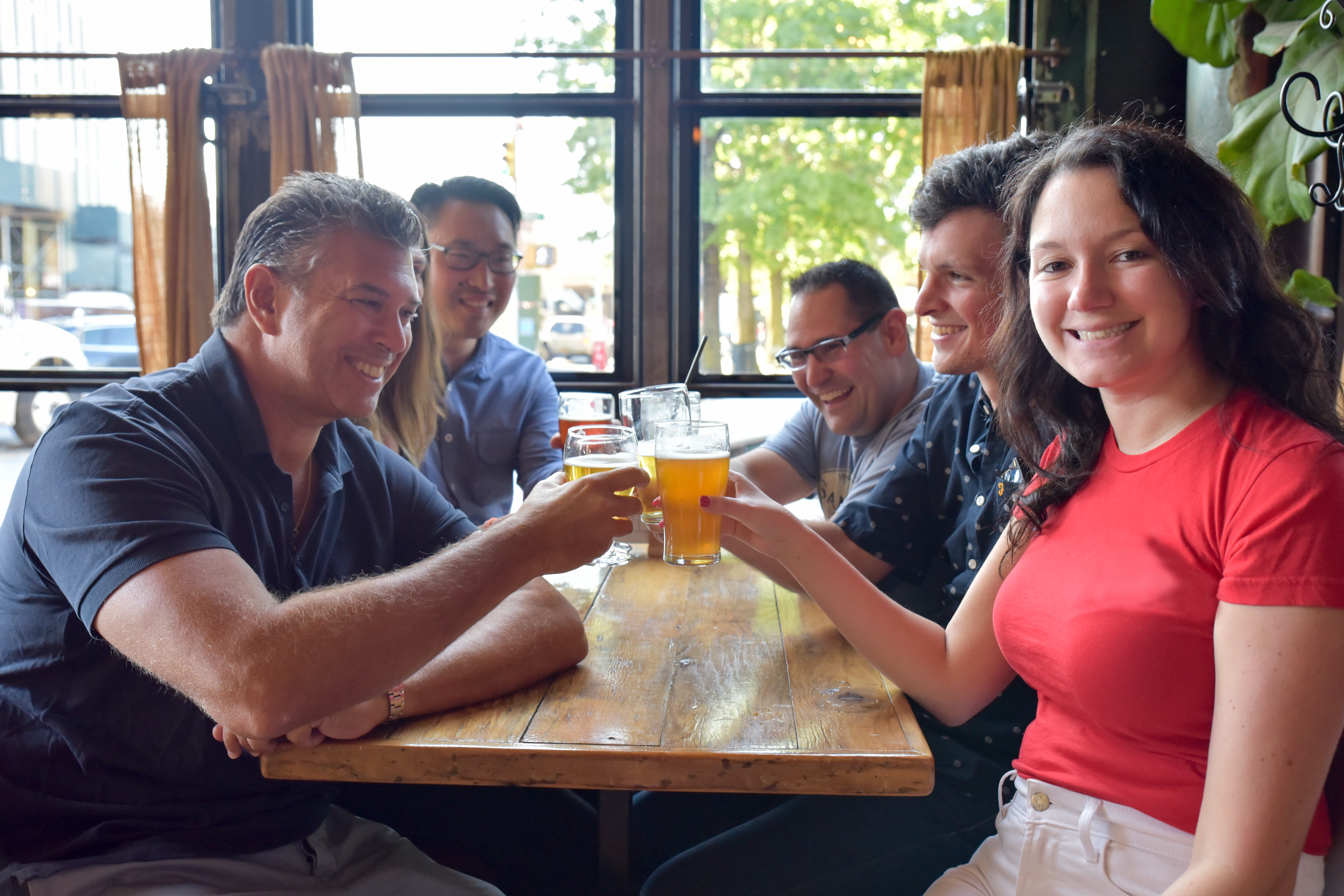 TOUR DESCRIPTION
Discover why Colorado's beer scene is considered among the best in the world as you hop between hotspots in Denver's RiNo Art District. Join a local guide on a tour of the city's premier breweries and taste the finest brews while supporting important causes.
Highlights


Discover the history of brewing in Colorado and the thriving craft beer industry in Denver


Sample four locally-sourced beers from breweries and distilleries that prioritize community, sustainability, and inclusivity


Learn about the transformation of a historic neighborhood from industrial area to vibrant arts district


See the revitalization of warehouses, parks, and public art that have contributed to the neighborhood's growth and popularity


Gain insight into the diversity and future of Colorado's brewing scene with a local guide by your side.


Local English-speaking guide
3-4 socially conscious venues (locations may vary)
Beverage included at each venue
Small snack
Additional Food and Drinks
Gratuity for the guide
MORE INFORMATION
If you're a beer lover looking for a unique and meaningful experience in Denver, look no further. Denver's RiNo Art District is home to some of the best breweries and finest brews in the state, and with a local guide, you'll be able to discover them all while also supporting great causes. On this tour you'll check out local breweries and distilleries that are focused on supporting the community, operating sustainably and responsibly, and promoting equality. You'll be able to sample four different beers from these establishments and learn about the innovative ways they're making a positive impact on the local community. Not only will you get to taste some delicious brews, but you'll also learn about the history of brewing in Colorado and the burgeoning craft brewing scene in Denver. You'll discover how the area has evolved over time and how it's transitioned from an industrial zone to a bustling trendy arts district. You'll also get to see the repurposed warehouses, green spaces, and public art that have led to the incredible growth and popularity of this neighborhood. You'll appreciate the growing diversity and get some insight into the future of Colorado's brewing scene. This beer with a cause tour is the perfect combination of good beer, education, and social impact. You'll leave with a deeper understanding and appreciation of the local beer scene and the positive impact it can have on the community.
We reserve the right to change both the route and places visited within the tour. Additional information: Please remember to bring a government-issued photo-ID with you (driver's license, passport, or other similar ID)