City of Culture Kyoto Tour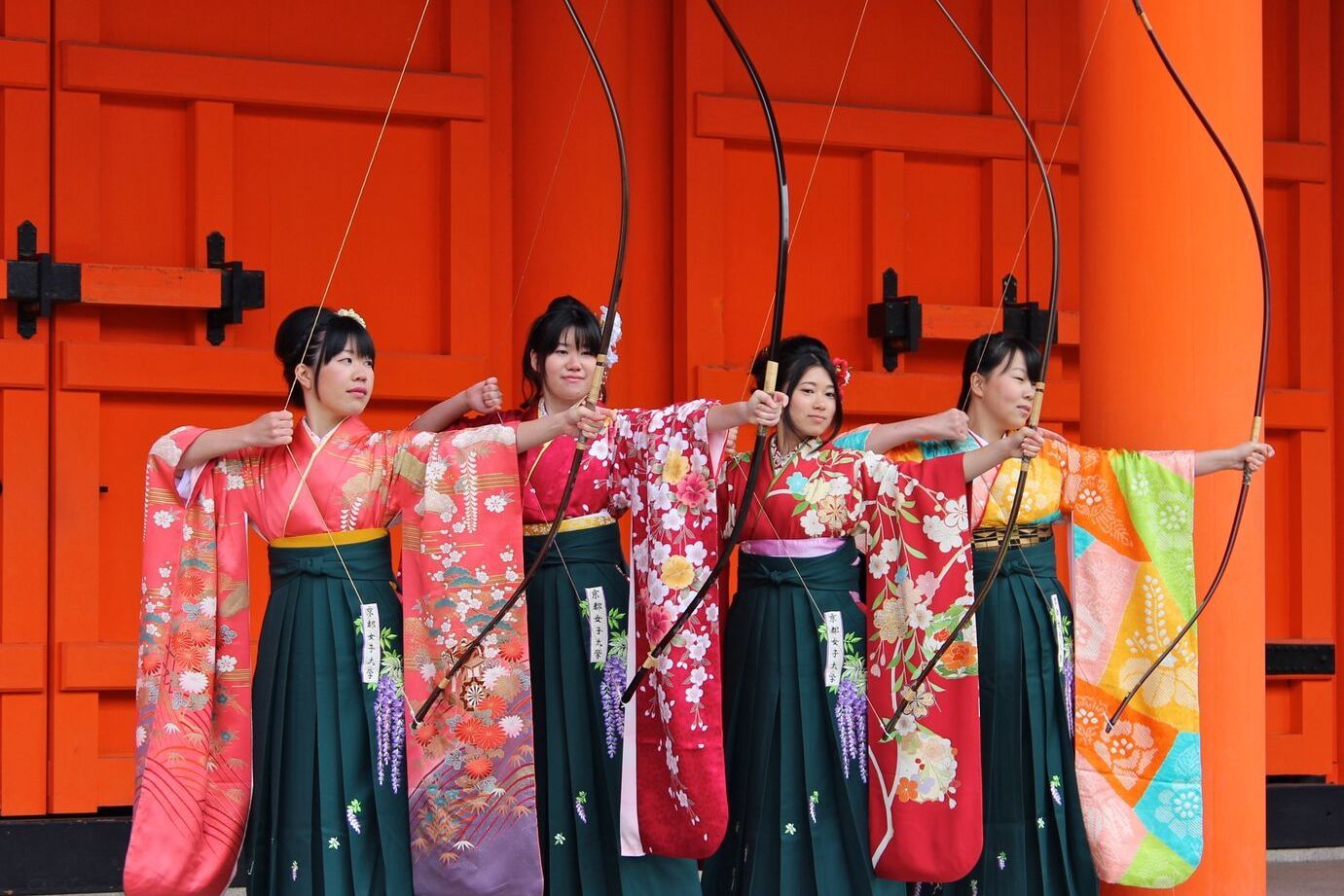 TOUR DESCRIPTION
Kyoto may no longer be the capital of Japan, but it's staged a comeback and is now considered Japan's capital of culture. Take that Tokyo! Join this Kyoto tour to learn about zen gardens, Geisha and all things Kyoto.
Highlights


Experience the peacefulness of a Zen rock garden at the Tofukuji Temple


Experience daily life in a local neighbourhood


Walk through Kyoto's famous red tori gates and spot the fox statues at Fushimi Inari Shrine


Discover the unique Geisha culture in the historical entertainment district of Gion


Local English-speaking guide
Transportation fare during tour
Entry to tofukiji
Food and drinks
Transportation to/from the meeting and endpoints
Tips/gratuities for your guide
MORE INFORMATION
Local Impact: How you will help the local community by joining this tour:
On this tour you visit many places with cultural significance, including shrines, temples, Zen Gardens and the Geisha district, which helps protect and preserve the cultural heritage of Kyoto.
Included in the price of your tour is the entrance fee to Tofukiji, which helps maintain the site.
Experience the temples, shrines and gardens that make Kyoto Japan's capital of culture on this unique tour of the city. Founded as the national capital more than 1,200 years ago, Kyoto originally developed as a centre of aristocratic culture, and is most famous for its Zen gardens and Geisha traditions. On this Kyoto tour, you'll discover some of the magic of the city through cultural explorations and local experiences. First we'll head to one of the city's must-see sights, the Tofukuji Temple. Originally built in the 13th century, and famous for its traditional, yet modern, Zen garden, this is a great place to escape to a relaxed atmosphere in the city. Learn about the origin and inspiration for the garden, and what it means to the monks who continue to live and study here. Next we walk through a nice local residential neighbourhood to the Fushimi Inari Shrine. Home to a seemingly endless stretch of iconic red torii gates spread across a thickly wooded mountain, this shrine is a world unto itself. Walk through snaking corridors of red gates, made famous in the film Memoirs of Geisha, stopping to admire the shrines and many fox statues. Major photo opportunity alert! As the sun begins to set on the Toriis, we leave behind the foxes and head to Gion, famously known as Kyoto's Geisha district. This area was the model for Memoirs of Geisha, and it comes alive with people and lights in the evening. Stroll past the 17th-century traditional restaurants and teahouses, many of which are still exclusive establishments for Geisha entertainment, see the theatres and traditional shops, and soak up the atmosphere of this historic quarter. This iconic neighbourhood makes for the ideal end to this Kyoto city tour, and is sure to leave you completely enthralled with this dynamic city.