Women-Led: Online Moroccan Tea Ceremony with Traditional Cookies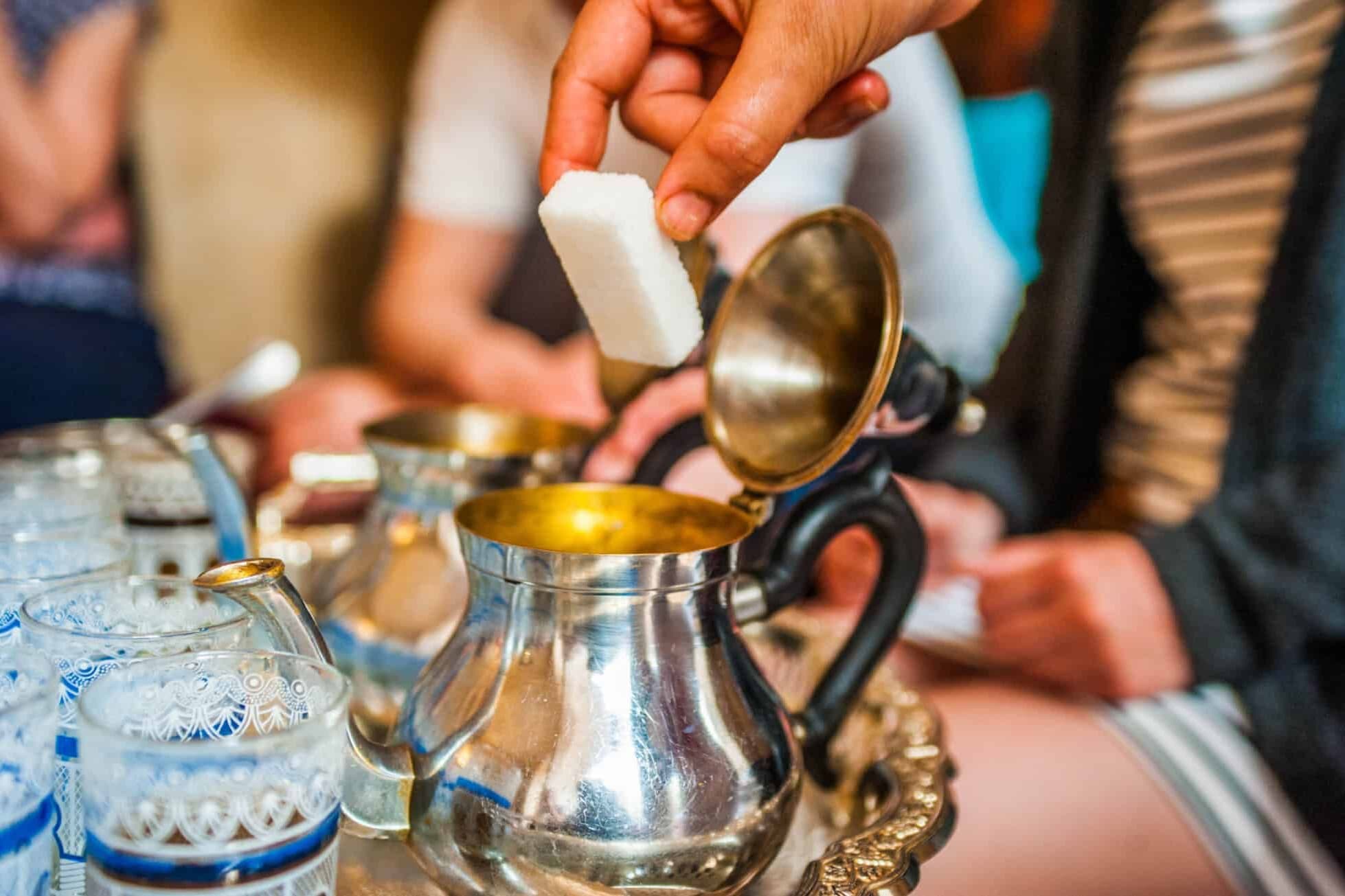 TOUR DESCRIPTION
Learn to make authentic Moroccan cookies from scratch and experience a Moroccan tea ceremony in your own home! Join guide Kaoutar, a Moroccan woman from the social enterprise Women in Travel, as she virtually welcomes you into her London home for an interactive virtual baking class. Learn about Moroccan culture, practice some common phrases and discover the secrets behind Moroccan mint tea! Note: Your start time will be in local London time. Please remember to check the corresponding start time for your time zone. Your email confirmation will be in London time. Time zone converter > This experience is temporarily on hold. Please bear with us as we work to reopen it.
Highlights


Learn how to make traditional Moroccan cookies


Brew your own Moroccan mint tea and see how to add a bit of magic to each cup


Have a conversation about Moroccan culture and traditions with your host


Enjoy moments of genuine human connection from the comfort of your own home


Local English-speaking Moroccan guide
Ingredients and supplies for baking and tea ceremony (you will receive a shortlist of products via email ahead of your experience)
MORE INFORMATION
Local Impact: How you will help the local community by joining this tour:
Your tour is run in partnership with Women in Travel, a social enterprise that enables underprivileged women to access employment and entrepreneurship. 15% of all ticket sales go directly to Women in Travel.
Your guide, Kaoutar, arrived in London from Morocco 8 years ago. She is now working as a tour guide thanks to the support of Intrepid Urban Adventures and Women in Travel.
For the cookies, you will need the following ingredients and supplies: 150g almond flour 75g sugar 1 egg 1 tsp baking powder 1 tsp peach jam (peach is the traditional jam for these cookies, but you can use your favourite jam) 2 tsp rose water or 1 tsp vanilla 1 pinch of salt Icing sugar or sliced almonds for decoration 1 medium bowl 2 small bowls 1 plate baking paper/parchment paper baking tray or large baking dish (anything that is oven-safe) serving plate For the tea ceremony, you will need the following: kettle or teapot sugar (amount based on taste) fresh mint: 1 or 2 sprigs in glass or 5-6 sprigs in the teapot loose-leaf green tea: 1 tsp for light, 2 tsp for strong