Online Marrakech Experience: Tajine Cookery Class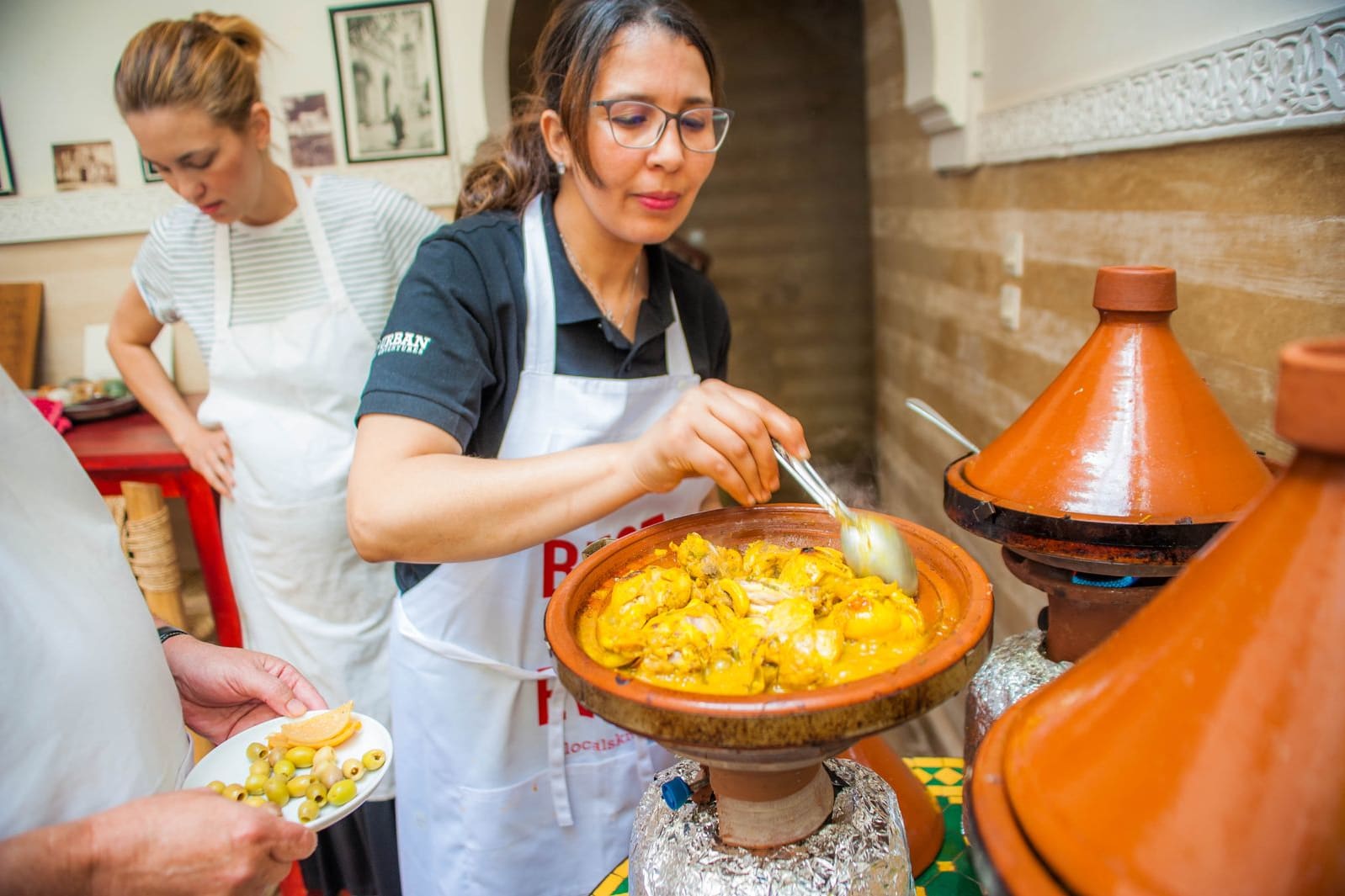 TOUR DESCRIPTION
Receive a Moroccan masterclass with this online Marrakech experience that will give you supreme, insider knowledge of tajine-making and the delicate art of market haggling. Smug home cook alert! Note: This tour starts at 6pm local Marrakech time. Please remember to check the corresponding start time for your time zone. Your email confirmation will be in local Marrakech time.  
Highlights


Learn to make a deliciously authentic Moroccan tajine, from the comfort of your own home


Learn the Arabic words for key ingredients


Chat live with your local host, from the beautiful setting of a classic Moroccan riad


Enjoy a delicious lunch, cooked by you!


Local english-speaking guide
Ingredients and supplies for your online cooking class
MORE INFORMATION
Local Impact: How you will help the local community by joining this tour:
By taking this tour, you are supporting a local tour guide unable to earn regular tourism income right now due to the COVID-19 pandemic.
This tour takes you into a real Moroccan riad to connect with local people.
Get ready for the ultimate virtual tajine experience. From market to plate, you will learn how to whip up a tajine from scratch, using ingredients you may already have. The best part of it all? You get to devour your tajine after you have made it! During your hands-on cooking class, the chef will give you step-by-step instructions as to how locals cook the perfect tajine. You will learn about the key ingredients and spices needed to make it as authentic as possible – the perfect skill to learn from home if you can't travel to Marrakech right now. The class takes place in the beautiful setting of a traditional Moroccan riad (house), where your host will chat with you live about the riad and about life in the medina. Finally, it is time to eat. You will get to savour the fruits of your labour and the food will taste even better as you have made it with your own two hands! You will need: A tajine or you can also use a Dutch oven 500 grams of chicken ¼ fresh lemon ¼ preserved lemon 1 small onion Fresh parsley Fresh coriander 2 cloves garlic 1 tsp pepper 1 tsp ginger ¼ tsp saffron powder 1 pack saffron colour ¼ tsp salt 1 tsp cumin (to taste) 4 tbs olive oil 1 cup of water Chilli (to taste) Olives