Private Melbourne: Coffee, Culture & History of Collingwood Tour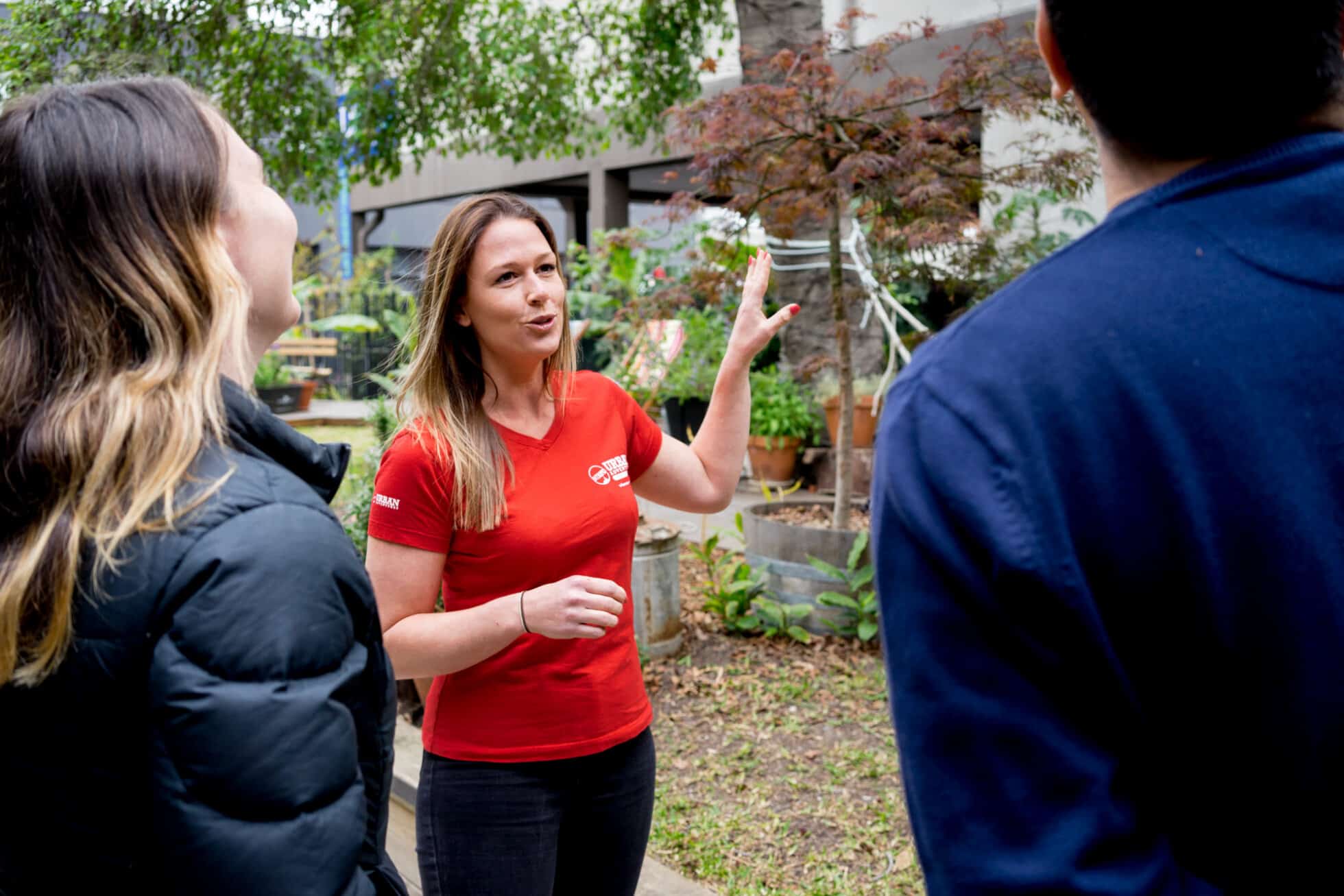 TOUR DESCRIPTION
This tour will take you to one of Melbourne's most characteristic and colourful inner-city neighbourhoods. You'll enjoy a delicious coffee and croissant at an amazing, local social enterprise café before exploring the back streets and graffiti laneways of the suburb. Learn about some of the suburb's colourful characters from the passionate football fans to an infamous criminal turned children's author. After exploring Smith Street and the evolving arts and live music culture of the area, we'll give you plenty of recommendations for places to eat, drink and shop for when the tour concludes.
Highlights


Explore the diverse suburb of Collingwood and learn how it has transformed into the hipster area of Melbourne


Visit a social enterprise café that employs and supports, disadvantaged youth.


Enjoy a famous Melbourne coffee brewed in their in-house roastery and share a delicious croissant from their in-house bakery.


We donate $1AUD to the café for every guest that joins this tour.


Discover some of the best street art in Melbourne and one of the most historic shopping streets.


This tour is fully accessible for wheelchairs


Local English-speaking guide
Coffee (or similar alternative drink)
Croissant (or similar alternative pastry)
$1 per person donation to our social enterprise partners
Additional food and drinks
Tips/gratuities for your guide
Transport to and from Collingwood
Important Information
What is included in the tour?
Local English-speaking guide, coffee (or similar alternative drink), croissant (or similar alternative pastry), $1 per person donation to our social enterprise partners
What isn't included in the tour?
Additional food and drinks, souvenirs and personal shopping, tips/gratuities for your guide, transport to and from Collingwood
Where do we meet?
Outside STREAT café, 66 Cromwell St, Collingwood VIC 3066
Where does the tour end?
What is the duration of the tour?
What is the minimum group size for the private tour?
This private tour is priced for a minimum group size of two travellers. A solo traveller may still book this private experience but will be charged the base rate for two travellers.
Are there any Covid-19 vaccination requirements?
While we strongly recommend that all travellers are vaccinated against COVID-19 to reduce the risk of transmission and avoid putting undue strain on healthcare services, vaccinations are not a requirement to join an Urban Adventures tour. For further information, please review COVID-19 Health & Safety at https://www.urbanadventures.com/en/about-us/covid-19-customer-info
Can I cancel my tour?
Free cancellation up to 24 hours before activity
What if I can't find my guide?
If you have any issues on the day of your tour, please call +61 3 8672 6442
MORE INFORMATION
Local Impact: How you taking this tour will benefit the local community:
On this tour, you'll visit and enjoy a coffee and croissant from STREAT café, a social enterprise that hires and trains disadvantaged youth and supports youth homelessness. As well, $1 will from every traveller booked is donated back to the cafe
You'll learn about issues facing refugees and local minorities, with a visit to a 20-storey mural that features some of the local residents in the Collingwood housing commission towers
We'll discuss the area's many different social enterprises and the important local causes that they support.
Get to know the culture and history of Collingwood on this 2-hour walking tour of a suburb equally famous for its street art and cafes as well as having the most hated team in Australian football. We begin the journey at STREAT, a social enterprise café that supports disadvantaged youth. Melbourne claims to have the best coffee in the world and here you will get to try one for yourself, direct from their in-house roastery. Also included are some freshly baked croissants from their in-house bakery. Walk the backstreets to a historic brewery site, which has now been converted into apartments, and learn how Collingwood earned the reputation for being the centre of the craft beer scene in Melbourne. More than 1/3 of the population were born overseas so we learn about the waves of migration to the area and take in the mural on the nearby housing commission towers - one of the largest of its kind in the world. Explore Smith Street, a historically significant shopping street, and visit the new development area of the Arts Precinct where we learn about another amazing social enterprise. See one of the most iconic live music venues in Melbourne and visit the incredible Keith Haring mural. We finish the tour at one of our favourite, unique, local, restaurants where you can try some of their tasty food if you're feeling hungry. Otherwise, we will provide you with heaps of other recommendations of things to do and see in the local area to further explore Collingwood after the tour. All stops on this tour are fully accessible.