Mexico City Highlights Discovery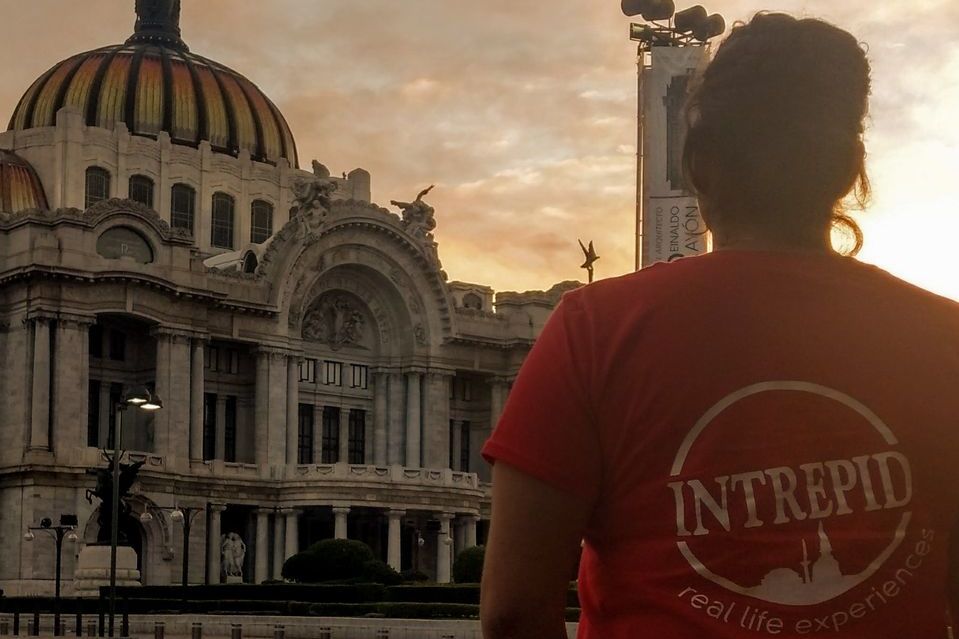 TOUR DESCRIPTION
From Aztecs to fine art, coffee to pulque, and cathedrals to ancient ruins, take an eye-opening tour of Mexico City with a local guide by your side. Walkthrough thousands of years of history while learning the layered story of the city and enjoy an insight into local life. 
Highlights


Discover the remains of an ancient city located under modern Mexico City


Visit iconic sites like the Metropolitan Cathedral and Alameda Central Park


Enjoy coffee and a snack while learning about the Palace of Fine Arts


Head to an old pulqueria to sample some pulque, the drink of the gods


Local English-speaking guide
Metro tickets
Coffee
A traditional dish with pulque at a pulqueria
Additional food and drinks
Tips/gratuities for your guide
Important Information
What is included in the tour?
Local English-speaking guide, metro tickets, coffee, and traditional dish with pulque at a pulqueria
What isn't included in the tour?
Additional food and drinks, tips/gratuities for your guide
Where do we meet?
Hostal Mundo Joven Cathedral, main entrance
Where does the tour end?
Museo del Pulque y Pulquerías
What is the duration of the tour?
What is the group size for this tour?
For shared tours, the maximum group number will be 12 passengers. For private tours, there must be a minimum of 2 passengers. A solo traveller may still book a private experience, but they will be charged a base rate for two travellers.
Are there any Covid-19 vaccination requirements?
While we strongly recommend that all travellers are vaccinated against COVID-19 to reduce the risk of transmission and avoid putting undue strain on healthcare services, vaccinations are not a requirement to join an Intrepid Urban Adventures tour. For further information, please review COVID-19 Health & Safety at https://www.urbanadventures.com/en/about-us/covid-19-customer-info
What if I can't find my guide?
If you have any issues on the day of your tour, please call +506 6022 4721
Can I cancel my tour?
Free cancellation up to 24 hours before activity.
MORE INFORMATION
Latin America's biggest city is overflowing with incredible sights and unforgettable experiences. Discover the best of them and experience a slice of everyday life as you join a local guide to explore streets lined with pre-Hispanic, colonial and modern buildings. Beginning in the heart of Mexico City, our journey starts with a visit to Templo Mayor, a culturally significant site that was the centre of the Aztec world and where they chose to build their city. Explore the remains of the ancient city before visiting the nearby Metropolitan Cathedral, one of the most important buildings from the colonial period. Learn how native traditions and religion evolved over time. Next, it's time to do as the locals do and hop aboard the metro and travel to the splendid Palace of Fine Arts. We'll stop at a great spot for a coffee and snack and discuss the time of Porfirio Diaz and the Mexican Revolution.  Continue with a beautiful walk through Alameda Central, the oldest park in Mexico, and head to our last stop for the day, an old pulqueria. Enjoy a glass of pulque, a traditional alcoholic drink consumed in Mexico for more than a thousand years. You'll soon find out why this was considered the drink of the gods by the Aztecs!