Mexico City: Cantinas, Mariachi & Lucha Libre Night Tour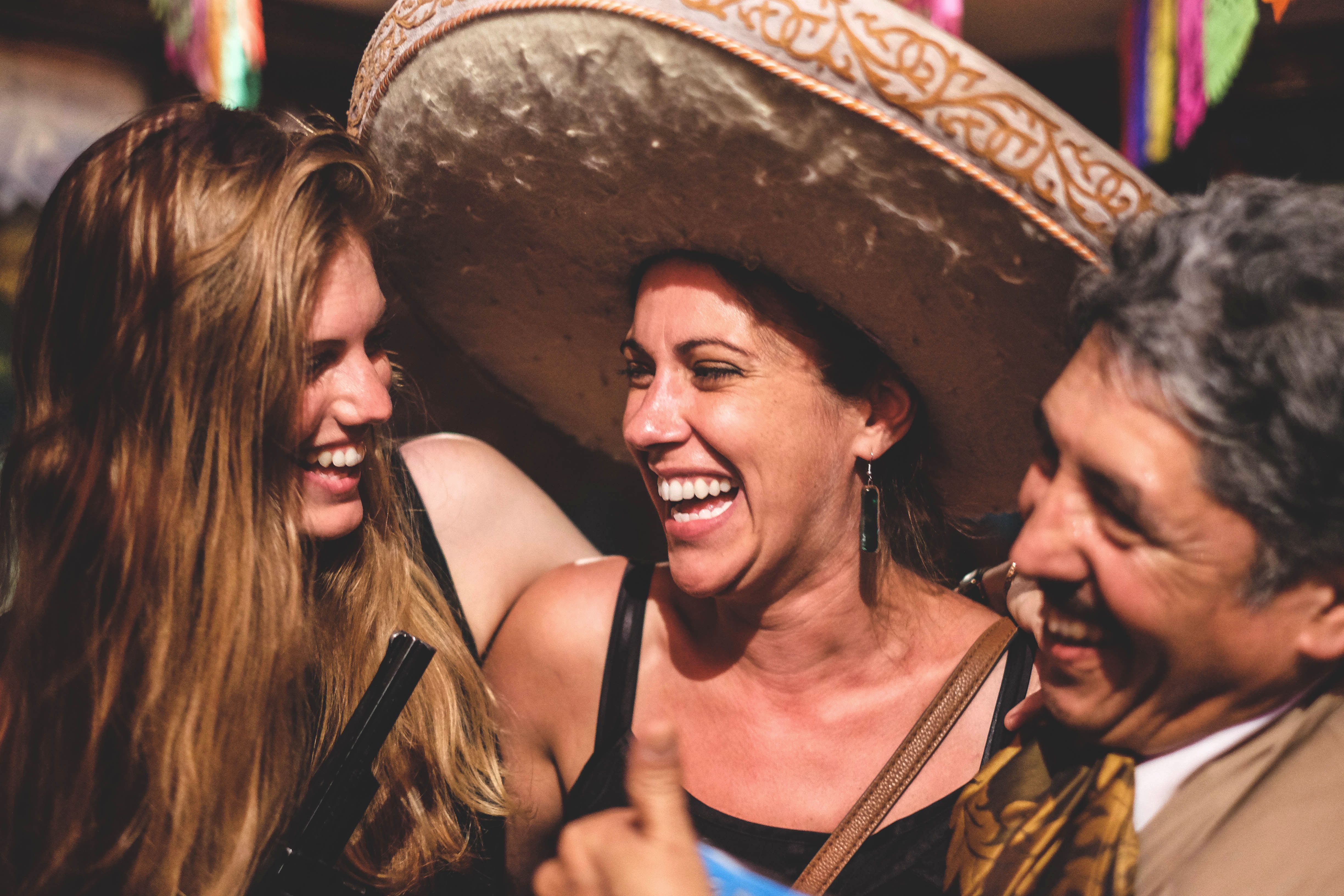 TOUR DESCRIPTION
Get amongst Mexico's Holy Trinity of entertainment: Cantinas, Mariachi and Lucha Libre wrestling. Sip some tequila at a cantina, shuffle and sway to Mariachi music, and watch masked wrestlers dive, fly, writhe, and grandstand for the audience - all on this Mexico City tour you'd be loco to miss.
Highlights


Enjoy an unforgettable night out in Mexico City


Have an unforgettable night out in Mexico City, filled with dancing and music


Put your wrestler mask on and cheer on your new favourite wrestler at a lucha libre free-style wrestling match


Sing and dance your heart out in the local square to traditional Mariachi music


Visit the Tequila and Mezcal Museum and get clued up about Mexican drinking culture from your local guide


Local English-speaking guide
Public transportation (Metro)
Visit to different cantinas
A souvenir wrestler mask
Entrance fees to the lucha libre
Food and beverage
Entrance fee to the clubs
Tips/gratuities for the guide and waiters.
Important Information
What is included in the tour
Local English-speaking guide, public transportation, visit to different cantinas, a souvenir wrestler mask and entrance fees to the lucha libre.
What isn't included in the tour
Food and beverage, entrance fee to the clubs, tips/gratuities for the guide and waiters.
Where do we meet?
Museo Mexicano del Diseño (www.mumedi.org) Francisco I Madero No. 74, Col. Centro Histórico, Delegación Cuauhtémoc, C.P. 1600.
Where does the tour end?
MUMEDI (Museo Mexicano del Diseño) Francisco I Madero No. 74Col. Centro HistóricoDelegación Cuauhtémoc México D.F.C.P. 1600 www.mumedi.org.
What is the duration of the tour?
What is group size of this tour?
The maximum number of people on this tour will be 12 passengers.
Are there any Covid-19 vaccination requirements?
While we strongly recommend that all travellers are vaccinated against COVID-19 to reduce the risk of transmission and avoid putting undue strain on healthcare services, vaccinations are not a requirement to join an Intrepid Urban Adventures tour. For further information, please review COVID-19 Health & Safety at https://www.urbanadventures.com/en/about-us/covid-19-customer-info
Can I cancel my tour?
Free cancellation up to 24 hours before activity
What if I can't find my guide?
If you have any issues on the day of your tour, please call +506 6022 4721
MORE INFORMATION
Ready to get up close and personal with one of Mexico's most popular sports? It's going to get exciting! Our unique Mexico City tour (say that ten times fast!) starts at a typical Mexican pub called a cantina. Here, you'll enjoy a couple drinks (at your own expense) and get to know the rest of the travelers on your tour. Most importantly, though, your local Urban Adventures guide will give you a briefing of what's in store for the rest of the evening, including the basic rules of the eccentric lucha libre. As we drink, you'll learn about the story of tequila and mezcal, and your guide will get you up to date on Mexico's world famous party culture, from mariachis and jarochos to banda music. To keep the excitement of the night going, we'll head to another cantina by the Mexican musician's square of Garibaldi, where we will experience Mexican Mariachi music and many other Mexican music bands. We'll enjoy the atmosphere of the square for about an hour before heading out to the arena to support the best "Luchadores" of the country. Lucha libre (aka Mexican wrestling), is the second-most watched sport in Mexico, and hands down one of the most exciting things you can do while visiting Mexico City. For a truly local experience, we'll hop on the subway to the Arena Mexico to catch the fight. We'll get you good seats in the arena so you can truly live the experience and see the best matches of the night. Immerse yourself in the crazy, exciting, energetic atmosphere of the arena and really get into it - scream and whistle whatever you want, while you experience unique and dramatic lucha libre moves like La Quebradora, El Martineta, La Segadora, and many others. You'll watch some of the best wrestlers in the country in an experience that will leave you awestruck for the two hours you spend at the lucha libre. At the end of this unreal experience, you will have time to buy some souvenirs, like the mask of the best wrestler you saw in the show, so you can take some fun photos with your masks on. After all the dancing, singing, drinking, and cheering, we'll be ready to go back to where it all began, our meeting point, where your guide will offer suggestions for where to continue the party. If you prefer to hit the hay, you can take a cab back to your hotel with the help of your local tour guide.