Philadelphia Italian Market Immersion Tour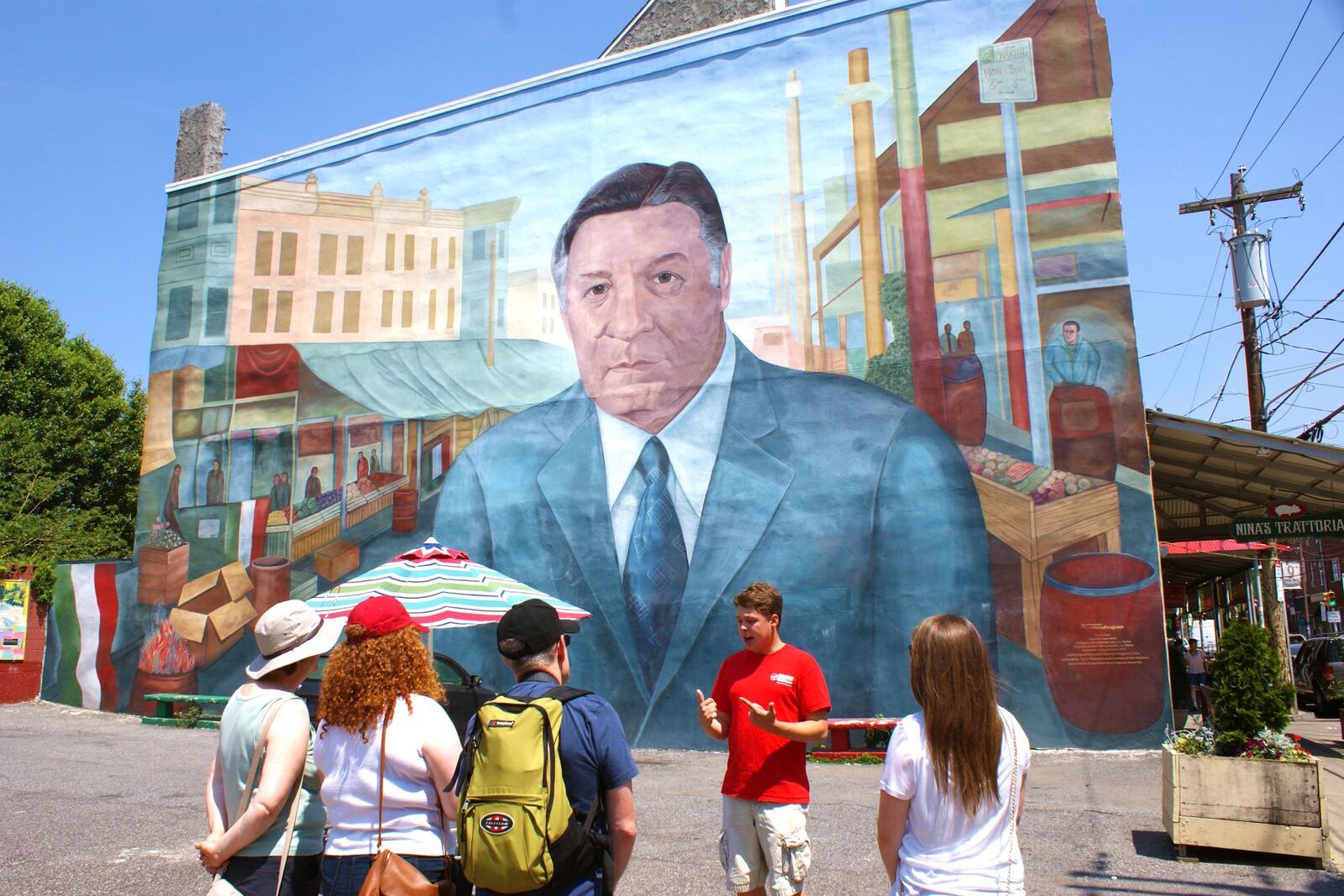 TOUR DESCRIPTION
Hit the country's oldest and largest everyday open-air market for some authentic, Philly foodie action. Sample a few nibbles, then fill your shopping bag with cheeses, chocolates, deli items, and baked goods, and connect with the merchants and personalities that have shaped the character of this street for generations.
Highlights


Wander through the famous 9th Street Italian Market


Tempt your tastebuds and shop for foods made fresh by the locals


Chat with the local store owners and grab a bargain or two


Discover the history of the markets and how they came to be so popular


Reenact your favourite Rocky moment on a street featured in the film


Local English-speaking guide
3 food stops with 3 food samples
Additional food and drinks
Tips/gratuities for your guide
MORE INFORMATION
The Liberty Bell. Independence Hall. We all know Philadelphia for its famous landmarks and historical background, but did you also know that it's home to this wicked food market? Join this Italian Market tour in Philadelphia for a dose of yummy Philly food at its very best. Starting at the always-colourful South Street, head off with your local guide through the neighbourhood of Bella Vista in South Philly. You'll explore the tiny streets in this section and have a chance to view some of the iconic mosaic art from a local artist. As we continue to tour Philadelphia, swing by a historic deli, duck into a tempting bakery, and stroll along Christian Street before arriving at the sounds, aromas, and sights of the famous Italian market or, more accurately, the South 9th Street Curb Market. The market is the oldest and largest everyday open-air market in the USA, and it's easy to understand why it is one of Philly's must-see attractions. With your local guide leading the way on this Philly tour, explore the huge variety of stores located here, many of which are Italian in heritage. Tempt tastebuds as you wander past cheeses, chocolates, spices, and olive oils. Discover bakeries, butchers, and a myriad of other produce stalls plus a wonderful kitchen store. And don't worry, if the temptation to purchase becomes too great, you're likely to get a bargain as many of these stores discount for our travellers! Along the way you'll get the chance to talk to some of the owners and employees of these shops and stalls, and hear fascinating local stories of the development of this area over the years. As you continue through the market, cross over the main intersection and head towards a variety of Mexican stores. If this area looks familiar it's probably because it was here that Rocky ran through the streets on one of his famous training runs. Nearby you'll also see a selection of Vietnamese, Cambodian, and Chinese stores, brimming with aromas and sights that are sure to delight the senses. Your tour concludes in the heart of the Italian Market in the Bella Vista neighborhood, with easy access to public transportation.
We reserve the right to change both the route and places visited within the tour. Food inclusions are subject to change, dependent on availability on the day