Yosemite Valley Full-Day Private Hike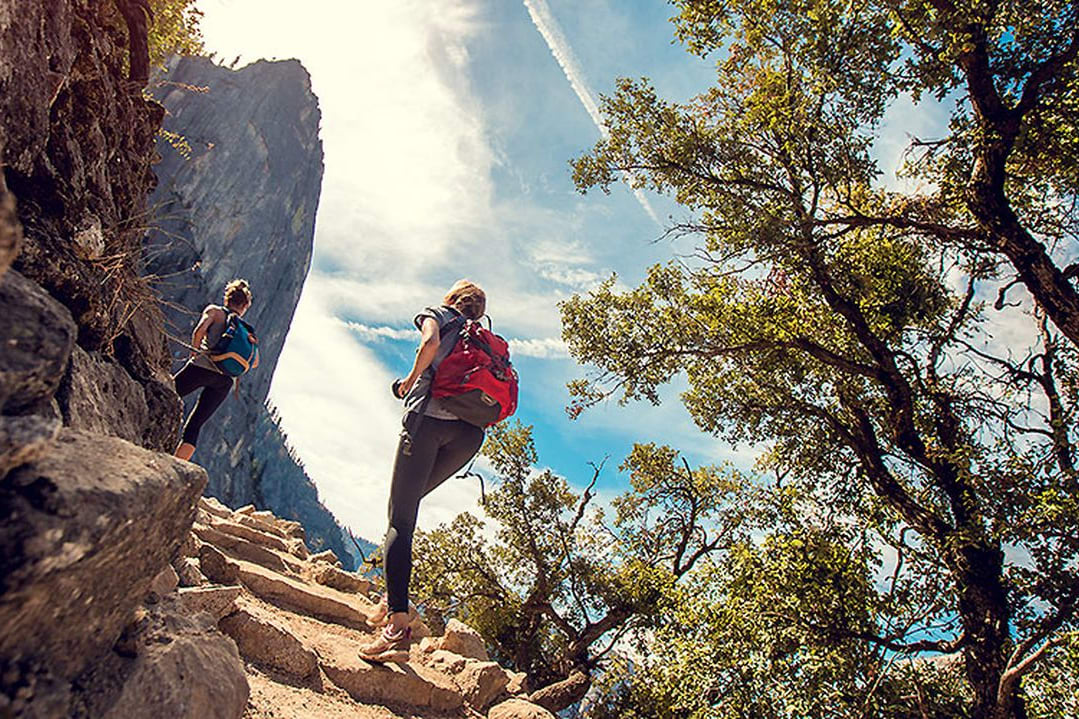 TOUR DESCRIPTION
Explore Yosemite National Park on a full-day guided hike from Mariposa. Admire the lush beauty of the park, with scenic trails, waterfalls, and breathtaking lookout points. Enjoy a picnic in the park.
Explore the diverse natural beauty and trails of Yosemite National Park
Visit several waterfalls, including the Bridalveil, Vernal, and Yosemite Falls
Follow scenic trails and enjoy breathtaking views from various vantage points
Tuck into a freshly prepared picnic-style lunch and regain your strength
Learn about the park from your guide and look out for flora and fauna
Local English speaking guide
Round-trip transportation
Park entrance fee
Breakfast
Picnic lunch
Snacks
Trekking poles
Tips
Additional food, drinks
Important Information
What is included in the tour?
Local English-speaking guide, round-trip transportation, park entrance fee, breakfast, picnic lunch, snacks, trekking poles
What isn't included in the tour?
Additional food, drinks, tips
Where do we meet?
Be picked up at an agreed location in Mariposa
Where does the tour end?
Drop off at an agreed location in Mariposa.
What is the minimum group size for this private tour?
This private tour is priced for a minimum group size of one traveller.
What do you need to bring?
Sun hat, sunscreen. water, rain gear, gloves
What is the duration of the tour?
Can I cancel my tour?
Free cancellation up to 48 hours before activity.
MORE INFORMATION
Embark on a full-day guided tour of Yosemite National Park. Follow scenic trails, marvel at towering waterfalls, and take in the dramatic views from lookouts. Regain your strength with a picnic lunch. After pickup from Mariposa, begin your morning with a continental breakfast. Take in the views of the Merced River as you make your way toward the park. Upon arrival, follow your guide to the first stop at the famous Tunnel View vantage point. Enjoy staggering views of the park and spot the Bridalveil Falls, Half Dome, and El Capitan. Hike along a steady 1-mile trail to the base of beautiful Bridalveil Falls. Feel the mist of the falls all around you and capture incredible photos. Then, set off on a longer 4-mile hike along the John Muir Trail to the top of the Vernal Falls. Climb 1000ft to the top of the waterfall and be rewarded with breathtaking views of Half Dome and Nevada Falls. Head back down the valley and rest as your guide prepares a delicious picnic lunch. Tuck in and regain your strength before making the 1-mile trek to Yosemite Falls. Marvel at the falls towering above you at 2,425ft. Finally, visit El Capitan Meadow and see the 3000ft granite rock. After, relax on a comfortable return ride back to Mariposa.