New Orleans Garden District Tour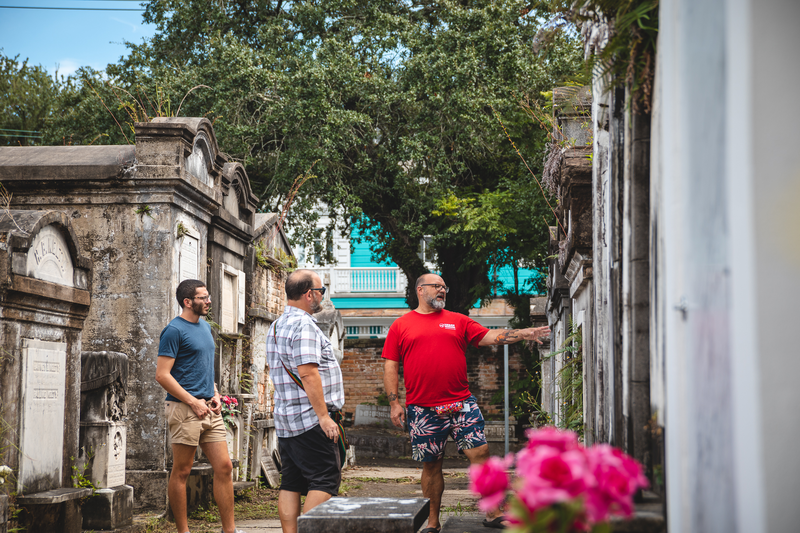 TOUR DESCRIPTION
Join a local guide and discover the iconic Garden District of New Orleans and discover everything from picturesque Antebellum homes to one of the city's oldest cemeteries.
Highlights


Learn about the unique burials at one at of the country's oldest and most unique cemeteries


See the majestic Antebellum homes of the Garden District


Discover the historic community of the Irish Channel


Enjoy a tour that covers the history, architecture, and culture of New Orleans


Learn about the history of Irish immigration into Magazine Street.


Local English-speaking guide
Food
Drinks
Tips/gratuities for your guide
MORE INFORMATION
Enjoy a guided tour of the New Orleans Garden District, considered by many to be one of the best-preserved collections of historic mansions in the United States, and admire the amazing Antebellum architecture which makes the area a favorite for locals and visitors alike. Later, we will walk pass one of New Orleans' oldest cemeteries - Lafayette Cemetery. Continually popular with travelers, the cemetery has a unique approach to burials: namely, the above-ground, multiple-burial techniques used. Then, continue on for a view of one of the most striking buildings in all of New Orleans: Commander's Palace. Host to a myriad of wedding receptions and dinners throughout the year, this eye-catching, turreted Victorian building is one of the most well-respected upscale restaurants in the entire country. Next, take a stroll past more gorgeous homes, some with famous Hollywood connections. Later, visit the working-class area known as the Irish Channel which developed in the early 1800s when the city's shipping, alcohol, and brewing industries drew workers from all over the world, especially from Ireland. Your guide will then take you back to the streetcar line, where your Garden District tour ends.
We reserve the right to change both the route and places visited within the tour.