New York Neighbourhood Eats Tour: Brownstone Brooklyn Experience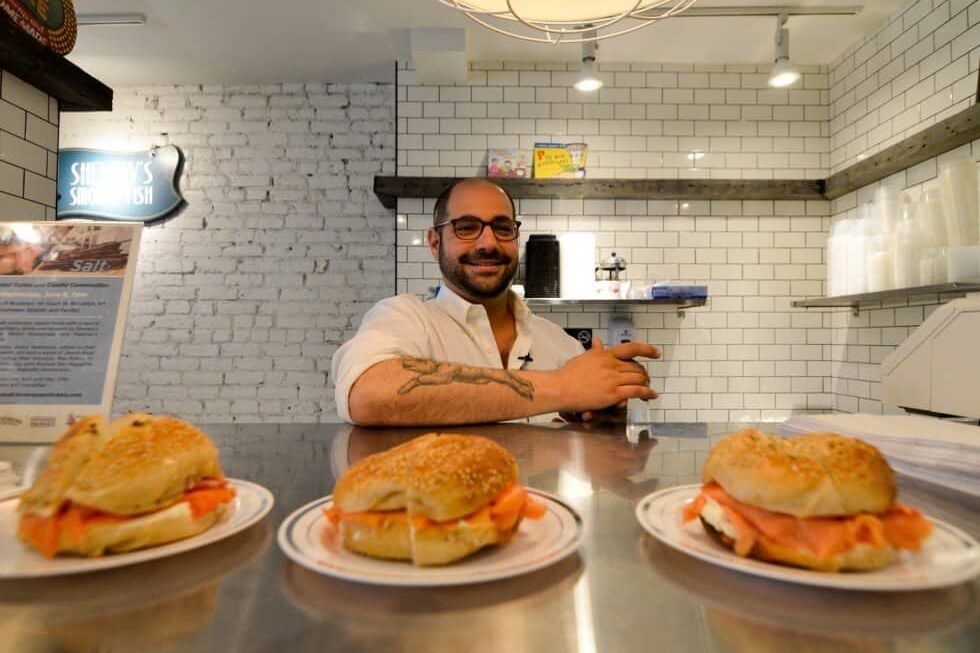 TOUR DESCRIPTION
You may not immediately compare Brooklyn to a small town, but the hippest borough is made up of distinct community oriented neighborhoods that thrive and blossom because of the local mom and pop businesses, many that have been here for generations. Throughout this neighborhood food tour, we celebrate the businesses by telling the stories of the people involved, by sampling some of the delicious food being sold, and by contributing a donation to an organization designed to maintain the success of this community of small businesses.
Highlights


Discover some of the mom and pop businesses that make Brooklyn so desirable.


Visit family-owned food stores to get the local lowdown on food in Brooklyn.


Stroll down the beautiful tree-lined streets of Brooklyn with a local.


Explore the many faces of Brooklyn cuisine, from New American to Italian, the Middle East, and beyond


Local English-speaking guide
7 food tastings on 7 food stops
Additional food
Drinks
Tips/gratuities for your guide
MORE INFORMATION
Local Impact: How you will help the local community by joining this tour:
This tour has a strong focus on local businesses and the economy of the community. One bar you visit is named for these local ideals and supports the local economy with community gatherings, pickups for community-supported agriculture, and using as many local ingredients as possible.
Your guide will discuss the New York Landmarks Preservation Commission that was formed to protect historically significant buildings and districts, including an area you walk through on this tour.
Brooklyn's Smith and Court Streets and surrounding neighborhoods have a vibrant mix of small, locally-owned, and artisanal food shops unlike almost any other neighborhood in America. On this Brooklyn food tour, you find out how these unique spots came to be, and with a local guide you discover just what it is that makes them special. From Italian to Middle Eastern, New American to everything artisan, this NYC food tour shows you the best bites Brooklyn has to offer, from the people who make cuisine an art form. We visit both old school haunts and new culinary entrepreneurs to experience an exciting menu of both traditional flavors and daring dishes. We stop by Italian and Middle Eastern shops that have long been the staple of the neighborhood, and explore the growing scene of cafes and restaurants specializing in New American cuisine. While we enjoy their delicacies, we learn about the neighborhood's rich history and changing character. From artisan cheese and bread shops, Italian pastry stores, cafes with coffee roasters, the oldest Middle Eastern bakery in NYC, and a modern soda fountain, this corner of Brooklyn couldn't get more unique if it tried. The shops and food in this area have been featured in press and TV all around the world, from Australia to France. Some of the original businesses in this neighborhood are facing challenges common to many small business owners in New York. Some of the original businesses in this neighborhood have succumbed to the many challenges facing small business owners in New York. Learn about those challenges and how we can continue to support them to keep the neighborhood vibrant and delicious.