San Jose Bites and Sights Tour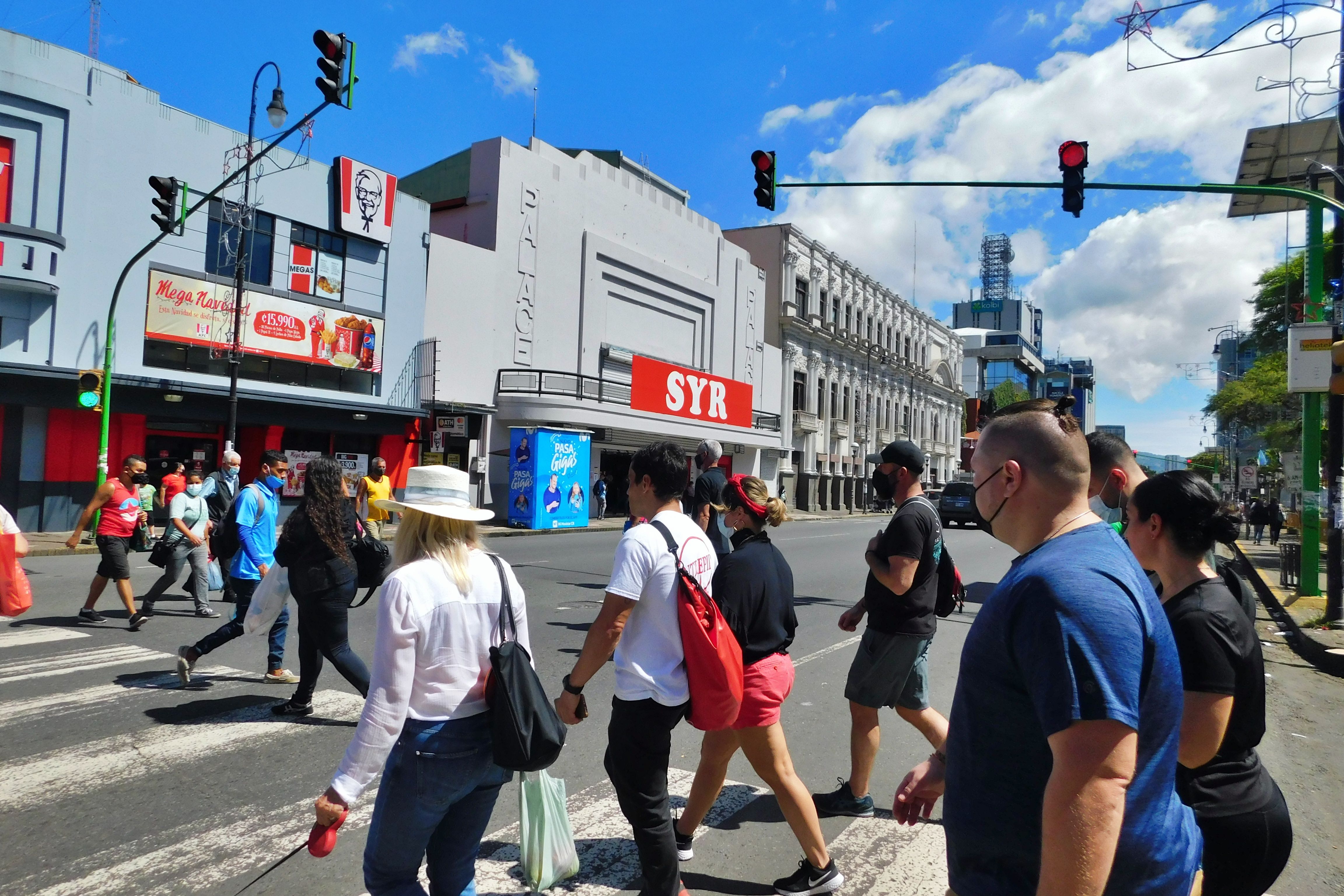 TOUR DESCRIPTION
Unmask the beauty and culture of contemporary Costa Rican life on this San Jose walking tour that takes you through the busy streets, bustling markets, and tranquil parks. Discover a side to this city only heard from the mouths of locals, while indulging in typical cuisine and one of Costa Rica's most delectable exports – coffee.
Highlights


Discover the secrets behind handicrafts, herbal remedies, and fresh produce at at Mercado El Registro and San Jose Central Market


Become a mixologist of natural Costa Rican drinks and an expert on more than 30 local exotic fruits and vegetables


Savor several tasty seasonal samplings of Costa Rica as well as its famous organic coffee


See a side of San Jose known only by locals and not found in guidebooks


Local English-speaking guide
Fruit samples
Local drink (Fresco)
Artisanal Ice Cream
Food and drink other than specified above
Tips/gratuities for your guide
Important Information
What is included in the tour?
Local English-speaking guide, fruit samples, local drink (Fresco), artisanal ice cream
Where do we meet?
Front entrance of the National Theatre, Avenida 2, calle1, Catedral, San José, Costa Rica
Where does the tour end?
What is the duration of the tour?
What If I have Particular Dietary Requirements?
We can accommodate vegetarians and other dietary restrictions. Please notify us in advance if you have any dietary requests.
What is the group size for this tour?
For shared tours, the maximum group number will be 12 passengers. For private tours, there must be a minimum of 2 passengers. A solo traveller may still book a private experience, but they will be charged a base rate for two travellers.
Are there any Covid-19 vaccination requirements?
While we strongly recommend that all travellers are vaccinated against COVID-19 to reduce the risk of transmission and avoid putting undue strain on healthcare services, vaccinations are not a requirement to join an Intrepid Urban Adventures tour. For further information, please review COVID-19 Health & Safety at https://www.urbanadventures.com/en/about-us/covid-19-customer-info
What if I can't find my guide?
If you have any issues on the day of your tour, please call +506 4113 9300
Can I cancel my tour?
Free cancellation up to 24 hours before activity.
MORE INFORMATION
Get your cameras ready because you don't want to miss a single moment of this colourful local experience. On this San Jose tour you'll get up close and personal with Costa Rican life, through local food, history, and even the herbal remedies of folk medicine. Enjoy a hands-on lesson on exotic plants, fruits, vegetables, and the smoothies they can create in the midst of the vibrant city markets. Nothing could get you closer to authentic San Jose than strolling through the streets with a local as they show you the ins and outs of daily life. Take a wander through the city with us on this tour that takes typical San Jose and turns it into a local experience you'll never forget. Your San Jose food tour starts with a morning pick-me-up cup of coffee in a café located in the Mercado El Registro where you'll get to know your guide and relax into your surroundings. From here, we'll take a stroll through the vibrant market Mercado El Registro, tasting local fresh fruits while learning about the agricultural history of the area.  Coffee and markets play a very important role in the history of San Jose and you'll get the inside scoop on what they mean to the city and its citizens. Your San Jose market tour continues along local roads towards the Central Market. Seeing the diverse sites of these markets will help you get to know the country and its rich history and on this tour, you'll be another sense – taste – to get more in tune with San Jose.  There's no better place to experience local cuisine than the Central Market, a 120-year old building full to the brim with typical Costa Rican food and drink. Here you can sample local delicacies, learn about the herbs used in local medicines, and enjoy artisan ice cream. The Central Market is an experience that no visitor the San Jose should miss, and with a local guide by your side you'll unearth all the secrets behind this San Jose treasure. The Central Market will be the last stop on this San Jose tour, and by the end you'll be full of local knowledge (and perhaps even some local lingo!), giving you the full San Jose experience that is sure to be a highlight of your time in this vibrant city.
We reserve the right to change both the route and places visited within the tour. Food inclusions are subject to change, dependent on availability on the day.