San Jose By Night: Food and Culture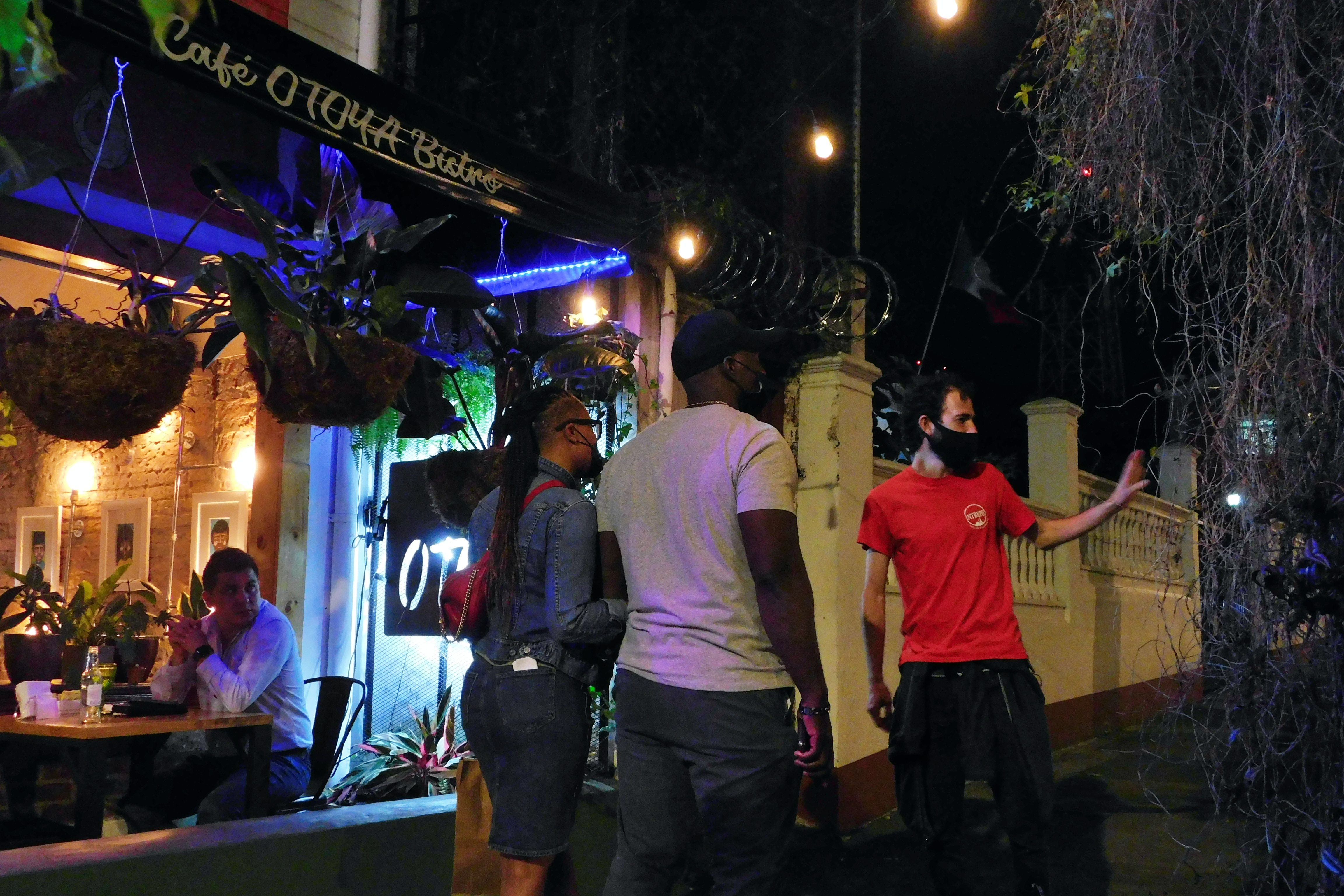 TOUR DESCRIPTION
Delicious Costa Rican food and drink.        Oh, we need to say more? Alright, well, there's also a ton of culture and history, a tasty local dinner, and the chance to experience San Jose's nightlife with a local. Best. Night. Ever.
Highlights


Experience San Jose by night with a local to guide the way


Explore significant city buildings and local neighbourhoods


Immerse yourself in the culture and history of the city


Indulge in a tasty local menu filled with authentic local ingredients


Sip expertly selected wine or beer pairings as you dine


Local English speaking guide
Special dinner and beverage (wine or beer or non-alcoholic drink)
Transportation to and from the meeting point and endpoint is not included
Additional food and drink beyond what is specified above
Tips/gratuities for your guide
Important Information
What is included in the tour?
Local English speaking guide, special dinner, and beverage (wine or beer or non-alcoholic drink)
What isn't included in the tour?
Transportation to and from the meeting point and endpoint is not included. Also not included are additional food and drink beyond what is specified above, tips/gratuities for your guide
Where do we meet?
El Social Bar in downtown San Jose by the Morazán Park
Where does the tour end?
What is the duration of the tour?
What is the group size for this tour?
For shared tours, the maximum group number will be 12 passengers. For private tours, there must be a minimum of 2 passengers. A solo traveller may still book a private experience, but they will be charged a base rate for two travellers.
Are there any Covid-19 vaccination requirements?
While we strongly recommend that all travellers are vaccinated against COVID-19 to reduce the risk of transmission and avoid putting undue strain on healthcare services, vaccinations are not a requirement to join an Intrepid Urban Adventures tour. For further information, please review COVID-19 Health & Safety at https://www.urbanadventures.com/en/about-us/covid-19-customer-info
Can I cancel my tour?
Free cancellation up to 24 hours before activity.
What if I can't find my guide?
If you have any issues on the day of your tour, please call +506 6022 4721
MORE INFORMATION
Explore San Jose by night, complete with cultural icons, and a tasty dinner with beverage pairings – that's your evening sorted! Get up close and personal with the nightlife in San Jose, starting with Morazán Park where we will learn post-colonial Costa Rican history. From there, our appreciation for San Jose's historical architecture continues, with a walk by the Metallic Building, then on to Spain Park for a fantastic view of the Yellow House (now the Ministry of Foreign Affairs). We'll continue to charming Barrio Escalante, one of the oldest residential areas in San Jose. The "barrio" as locals call it, was first a coffee farm but by the 1950's became the favourite neighbourhood for the economic and political elites of the time. Nowadays, Barrio Escalante has reinvented itself and is now home to many up and coming restaurants and at night is a favourite meeting spot for locals and visitors alike. The evening will end with a contemporary traditional meal at a hip local restaurant that is very popular with locals and offers a sampler of traditional Costa Rican pub fare. Between your tasty three-course meal, and wine or beer that go down a treat, you'll be ending the evening feeling every bit the San Jose local. Your local guide will be happy to provide suggestions on where to head next, but if not, they can assist you with getting a taxi back to your accommodation.