Denver History and Highlights Tour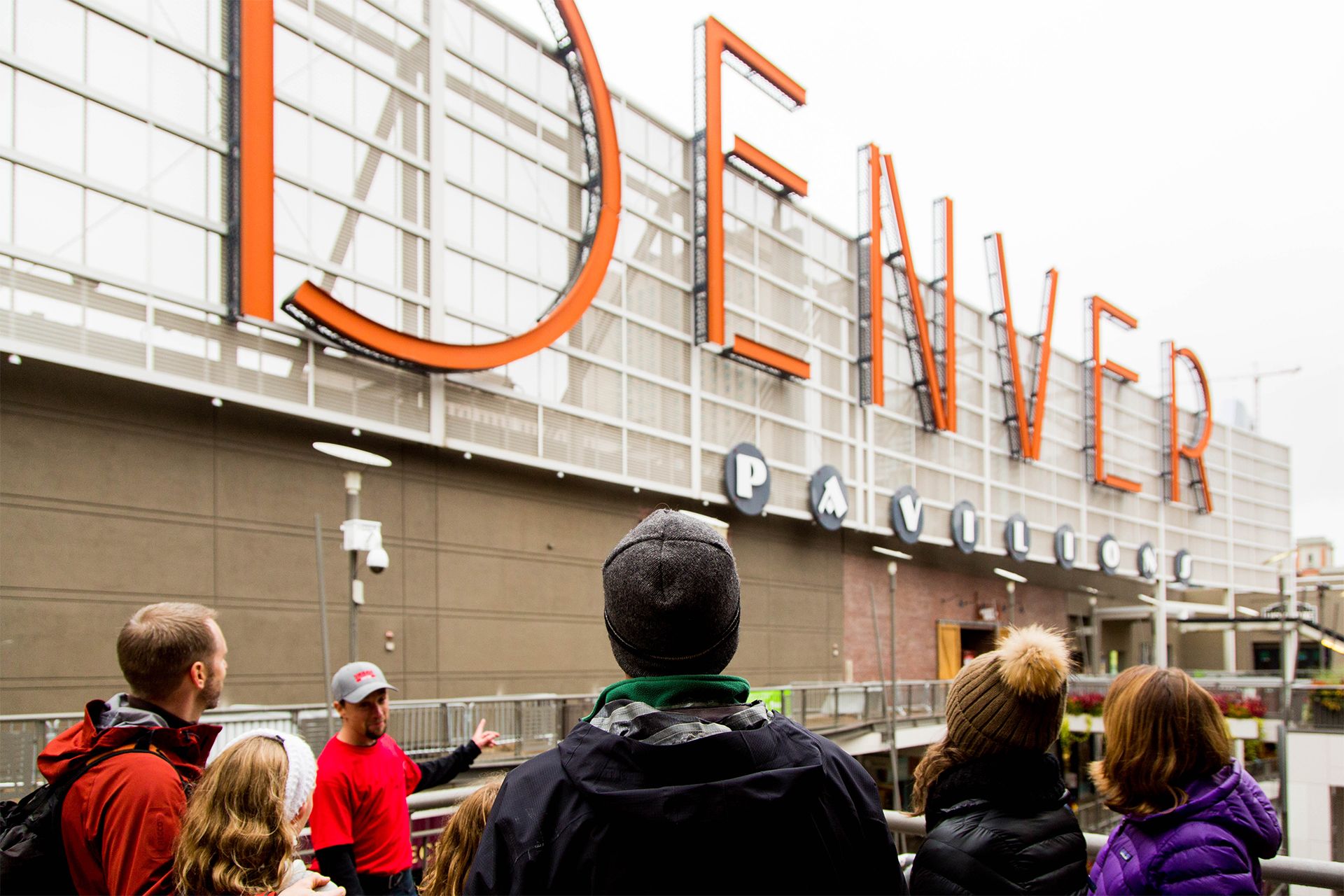 TOUR DESCRIPTION
Take a deep dive into Denver, from its early Old West days to its current position as a modern and lively city. See Colorado's capital through the eyes of a resident as you explore with a local guide who will lead you to historic hubs, show you local hangouts, and introduce you to the city's highlights. Discover the trendy LoDo neighbourhood, walk along a street designed by a world-famous architect, duck into an architecturally beautiful hotel and check out the bustling Union Station. Come for the Rocky Mountain views, stay for the incredible culture and history.
Highlights


Discover all sides of Denver, from popular hotspots to local hangouts and historical hubs.


Walk through the famous Brown Palace Hotel, admire its unique architecture and hear its story.


Stroll through the trendy LoDo (Lower Downtown) neighbourhood and take in cool eateries, lively bars and colourful street art.


Experience the heart of Denver when you wander down to Union Station, built in 1881.


See Denver through the eyes of a local when you explore with a local guide and gain a deeper understanding of the city.


Local English-speaking guide
Food and Drinks
Gratuity for the guide
MORE INFORMATION
Welcome to Denver! Colorado's capital may be full of trendy bars and up-and-coming restaurants, but this city's got a whole heap of history too. This walking tour will introduce you to Denver's hotspots and places of historical significance. After you meet your guide at the Colorado Veterans Monument, your experience will begin at the Colorado State Capitol, constructed in the late 19th century and reminiscent of the United States Capital. Here you'll meet your local guide and learn about the foundation of the city. From here, stroll on down to the Lower Downtown neighbourhood, known as LoDo. Here you'll get a look at a more modern sign of Denver, full of lively bars and trendy restaurants. Take a walk along the 16th Street Mall, a mile-long pedestrian promenade designed by famed architect I.M. Pei. The street is brimming with exciting shops, eateries and entertainment venues. You may also take a wander around the tree-lined Larimer Square, another spot popular with locals. Take a detour off the streets and duck into a the late 19th-century Brown Palace Hotel, one of the first atrium-style hotels ever built and famous for its unique architecture. Take some time to admire this beautiful building and learn about its history. The last stop on our tour is Union Station, the heart of Denver. Recently refurbished to its former glory, Union Station offers dining, shopping, and ample opportunities for people-watching. While its early days were spent bringing settlers to the West, the station now operates as Denver's main train station. As your tour ends, you'll be in a prime location to further explore downtown Denver.
We reserve the right to change both the route and places visited within the tour.