New York Tenements, Tales, and Tastes Discovery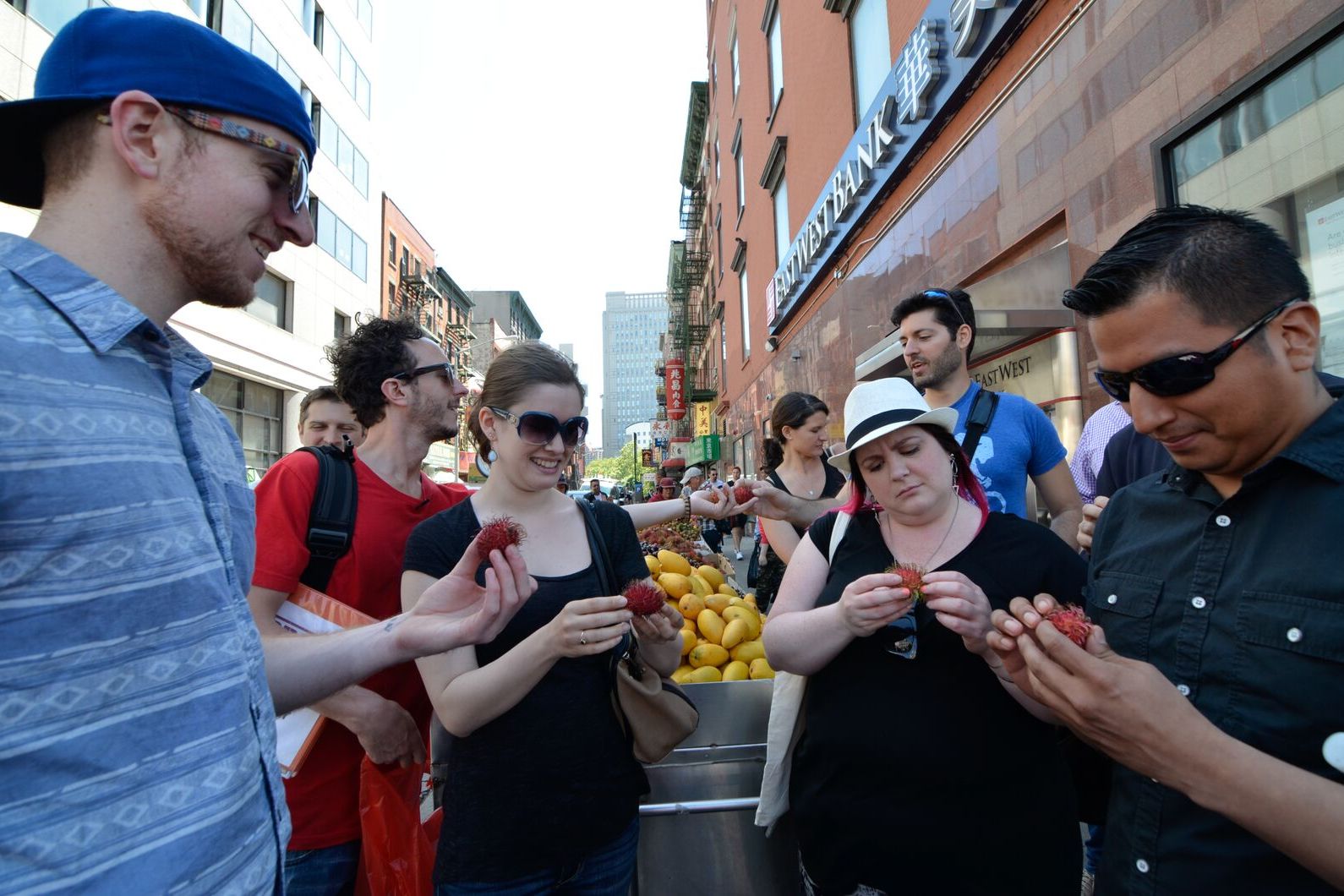 TOUR DESCRIPTION
Tacos, dumplings, knishes, bagels; America would be a food wasteland without immigration. Join this New York tour to sample the side effects of mass immigration while learning about those that dared to live the American Dream.
Highlights


Discover NYC from a local perspective, with a local guide by your side


Hear stories about New York's early settlers and taste the eclectic mix of food that they bestowed upon us


Stroll through New York's unique cultural historic sites in the Lower East Side, Chinatown, and Little Italy


Get a glimpse into New York's immigrant heritage and how it is shaping the city today


Sample some of the delicious iconic treats of New York


Local English-speaking guide
4 Food Stops with 4 ethnic dishes samples (such as Italian, German, and South American)
Additional food
Drinks
Tips/gratuities for your guide
MORE INFORMATION
Local Impact: How you will help the local community by joining this tour:
On this tour you will learn about the importance of immigration to the city (and country) and visit immigrant-owned businesses.
Your tour promotes important cultural and historic New York foods (like a knish or bialy) that are less popular with a younger generation and are slowly dying off.
The neighborhoods you visit are changing due to big development and large corporations, but your guide will discuss the impacts of this and focus on the importance of bringing business to the historic local businesses that are slowly disappearing due to gentrification.
Get in touch with the tasty culture of NYC on this New York food tour that is a pleasure for both the body and the mind! This New York City tour starts off in front of the African Burial Ground National Monument. On this historical tour of New York, we make our way in a loop around the NYC LES, seeing 100-year-old bakeries, churches, and historic sites. We stroll the streets of Little Italy just as Lucky Luciano might have a century ago. Marvel at former and still operating synagogues and Jewish clothing stores. We dive into the culture remembered at places such as the Lower East Side Tenement Museum and the African Burial Ground, and the exciting streets of Chinatown, where you feel like you're in Shanghai! Along the way on our New York City food tour, we sink our teeth into amazing stories and amazing food. Knishes, dumplings, and more. We taste why New York City is the center of the world and the culinary legacy left here by those that have passed by Lady Liberty on their way to fulfill the American Dream.