Toronto: Canadian Food Discovery at the St Lawrence Market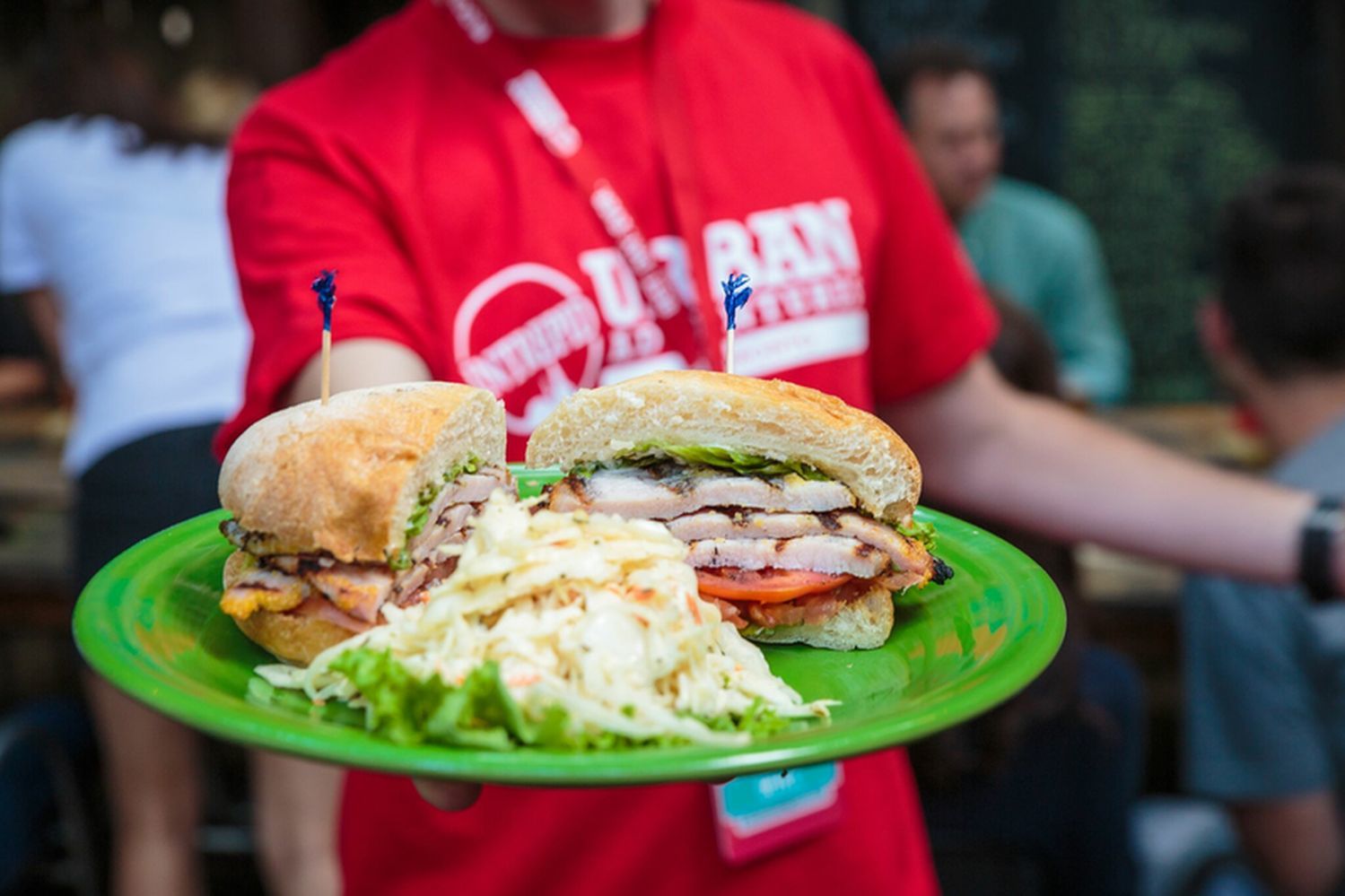 TOUR DESCRIPTION
Join a food-loving local guide, head to one of the city's most beloved food markets and learn all about some of Canada's best culinary creations – from pierogis to the iconic peameal bacon sandwich. In between bites, your guide will share insights into everything you're tasting, giving you an inside look at how and what Canadians love to eat! 
Highlights


Try Toronto's signature food: the peameal bacon sandwich


Bite into a "Montreal style" bagel, the only type of bagel to go into space


Learn the history of the famous St. Lawrence Market and early Toronto


Try the "world's best apple cake" (it might very well be!)


Learn about Canada's multiculturalism through a variety of food tastings


Get a local's perspective on eating and drinking in Canada


Local English-speaking guide
Locally roasted coffee (or tea)
Famous Canadian soft drink
Piece of a peameal bacon sandwich
1 butter tart
Piece of Montreal-style bagel
Apple cake
Pierogis
Maple candy
Additional food and drinks
Tips/gratuities for your guide
Important Information
What is included in the tour?
Local English-speaking guide, locally roasted coffee (or tea), famous Canadian soft drink, piece of a peameal bacon sandwich, 1 butter tart, piece of Montreal-style bagel, apple cake, pierogis, maple candy
What isn't included in the tour?
Additional food and drinks, tips/gratuities for your guide
Where do we meet?
Meet your guide on the sidewalk outside the Hockey Hall of Fame Building on the NW corner of Front St. and Yonge St.
Where does the tour end?
St. Lawrence Market or a restaurant nearby
What is the duration of the tour?
What is the group size of this tour?
For shared tours, the maximum group number will be 12 passengers. For private tours, there must be a minimum of 2 passengers. A solo traveller may still book a private experience, but they will be charged a base rate for two travellers.
Are there any Covid-19 vaccination requirements?
While we strongly recommend that all travellers are vaccinated against COVID-19 to reduce the risk of transmission and avoid putting undue strain on healthcare services, vaccinations are not a requirement to join an Intrepid Urban Adventures tour. For further information, please review COVID-19 Health & Safety at https://www.urbanadventures.com/en/about-us/covid-19-customer-info
What if I can't find my guide?
If you have any issues on the day of your tour, please call +1 8006919320
Can I cancel my tour?
Free cancellation up to 24 hours before activity.
MORE INFORMATION
After a brief introduction to Old Town Toronto (the neighbourhood where this tour takes place), your guide will walk you past Berczy Park which features a stunning new fountain, on the way to one of their favourite coffee shops for a brew of your choice (coffee or tea), and then to a little sandwich shop nearby which is reputed to have the very best apple cake in the world. You can decide for yourself after a taste of it! It's a truly local spot we love introducing our guests to.  From there, you'll make your way to St. Lawrence Market - National Geographic once declared it the "Best Food Market in the World" - where you will learn about the origin of Toronto's official signature food: the peameal bacon sandwich, which is a must-try food in the market. Celebrity chefs from Emeril to Anthony Bourdain have bitten into one of these, and now it's your turn.  Time will be spent inside St. Lawrence Market visiting vendors on the two retail levels and sampling foods that have played an important role in the cultures of immigrants who settled here over the past two centuries, as well as foods which have become so common in this region it's often a shock for locals to learn some of their favourites are virtually unknown outside of Ontario!  Each stop is a chance for your guide to tell you a little piece of Canadian history and about how the food fits into the cultural landscape of Canada and within their own lives. Each stop also offers the opportunity to interact with vendors, ask questions, and learn even more from the experts!  Foods of your tour can include butter tarts, mustard and pretzel sticks, ginger ale, Montreal-style bagels, cheese curds, pierogis, maple candy, and more!  The final stop on the tour will be a local pub which has been around for decades. This spot not only serves the popular French-Canadian dish known as poutine; they do a variation on it which shows the creativity that comes with being unbeholden to any specific culinary tradition!  By the end of this tour, you will not only have a better understanding of what Canadian food is, but also a little bit about about what it means to be Canadian!