Chicago Culture & Architecture Discovery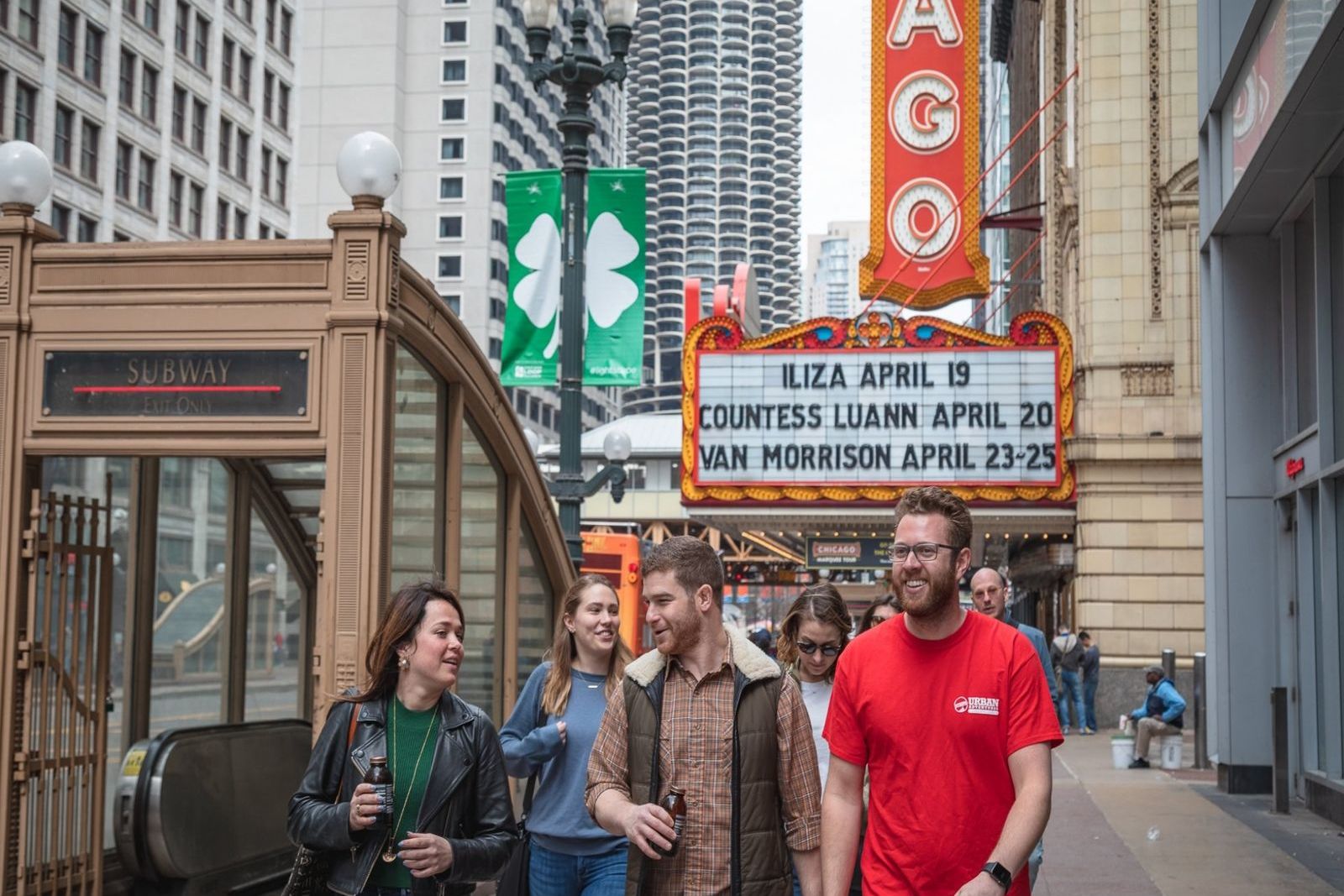 TOUR DESCRIPTION
Chicago has it all – amazing architecture, great food, and iconic sights both old and new. This tour takes you to some of the city's best spots alongside a local guide where you'll get the inside scoop on what makes Chicago so special. Not only that, we'll throw in a couple of sweet, local treats to keep you going as we explore on foot.
Highlights


Marvel at the stunning Chicago skyline and discover why Chicago's architecture is among the best in the world


Enjoy a couple of classic made-in-Chicago snacks like Chicago-style popcorn and homemade chocolate


Immerse yourself in the best of Chicago culture and discover why Chicago's art, food scene and architecture is one of a kind


Feel the energy and buzz in one of Chicago's beautiful parks and get that photo-op at the world-famous Bean


Local English-speaking guide
Popcorn tasting
Chocolate tasting
Additional food and drinks
Tips/gratuities for your guide
Important Information
What is included in the tour?
Local, English-speaking guide, popcorn tasting, chocolate tasting
What isn't included in the tour?
Additional food and drinks, tips/gratuities for your guide
Where do we meet?
The Chicago Theatre (underneath the marquee), 175 N. State Street, Chicago, IL 60601
Where does the tour end?
A central location near Millennium Park and Michigan Ave
What is the duration of the tour?
What is the group size of this tour?
The maximum number of people on this tour will be 16 passengers.
What If I have particular dietary requirements?
This tour features visits to establishments that are not always able to cater to all dietary requirements, and the food options might be limited. For any specific dietary request, please notify us within 24hr of the start our and always begin each tour by telling your tour guide. Please email us at info@chicagourbanadventures.com.
What if I can't find my guide?
If you have any issues on the day of your tour, please call +1 312 973 3877
Can I cancel my tour?
Free cancellation up to 24 hours before activity.
MORE INFORMATION
Chicago is known as one of the most architecturally striking and culturally dynamic cities in the United States. Join us on a tour of some of Chicago's greatest hits: incredible architecture both old and new, delicious local treats, a uniquely Chicago transit ride, stunning river views, and much more!  We start our tour under the dazzling marquee of the Chicago Theater (where you might recognize the neon sign from the movie musical Chicago) before heading off into the bustling city. Our first stop is inside one of the best-preserved spaces built for shopping in Chicago, featuring an unforgettable atrium at its core.  We'll then head towards the Chicago Pedway. This unique feature of Chicago is used by locals and commuters daily to move about the city in a network of underground tunnels — especially necessary during the Midwest winters. We'll head back above-ground near City Hall, and on most weekdays, be able to head inside to see the classic interior design and architecture.  Next, we'll make our way to a spot where we'll share a sweet treat, and a local tradition: Chicago-style popcorn. Weather permitting, we'll take a stroll along the Chicago Riverwalk while taking in views of several soaring buildings, including Marina Towers, the Britannica Building, and the Sears Tower (now known as the Willis Tower).  From there, we'll make our way to another delicious destination. Along the way, you'll be able to enjoy views of the world-famous Wrigley Building and the incredible Chicago Tribune building, the heart of Chicago's thriving and historic journalism industry. Your second tasty confection is locally made chocolate from a Chicago staple.  We'll end up in the picturesque Millennium Park, home to the iconic Bean sculpture. Here (or nearby), your guide will conclude your tour and point you in the right direction toward more amazing sights, great lunch spots, or a drink recommendation inside one of the most amazing spaces in the city.
Please note that the Bean sculpture is under construction until Spring 2024 and views will be limited.