Private Cusco: Pisco Making Tour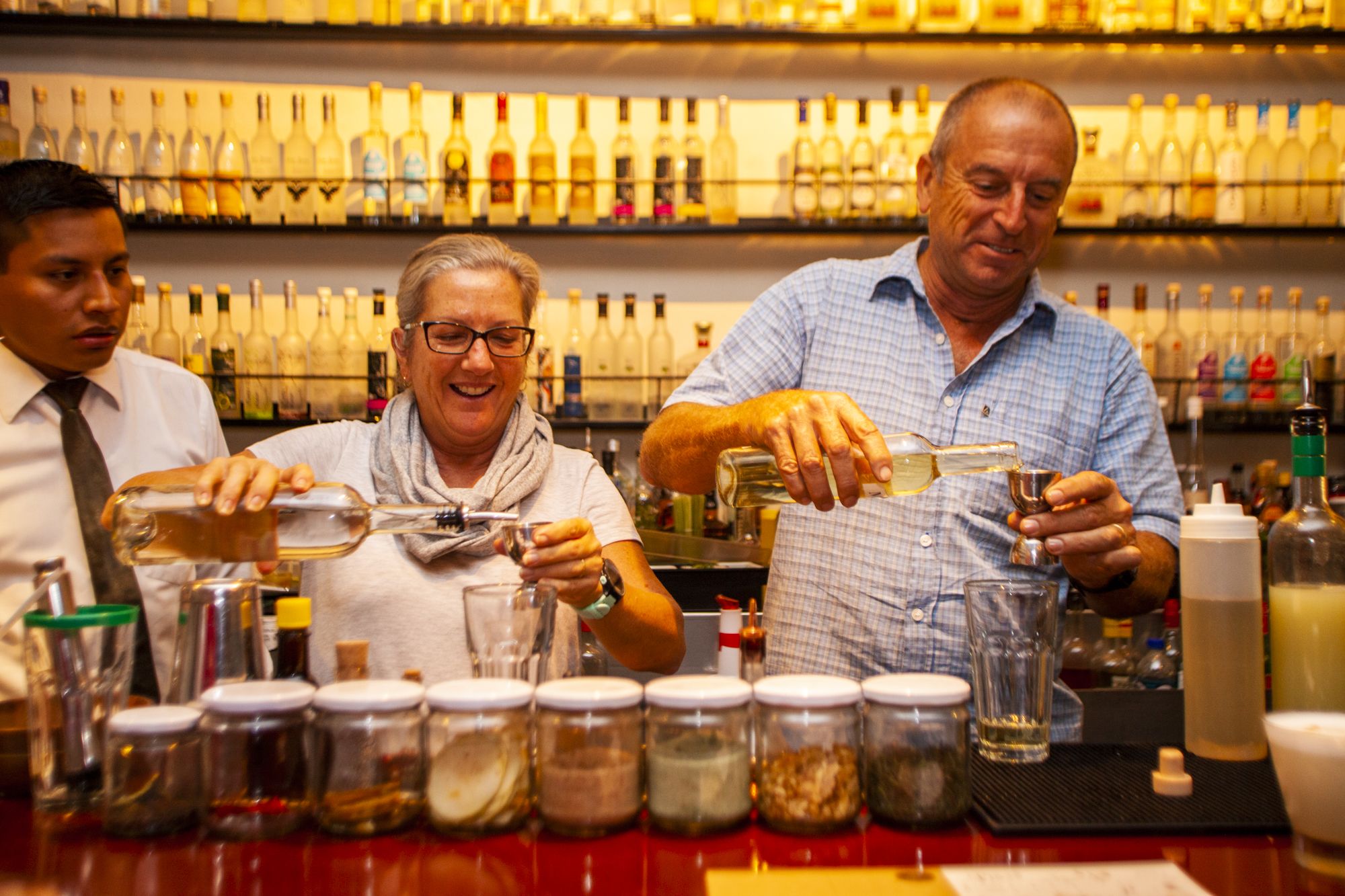 TOUR DESCRIPTION
Get to know Peru through its flavours on this private Cusco tour that teaches you all you need to know about one of Peru's most unique creations – the Pisco Sour! Learn about the different kinds of Pisco while you walk through the bohemian streets of Cusco and be ready to prepare your very own Pisco Sour. We couldn't teach you any more about this legendary drink on this tour even if we tried.
Local English speaking guide
Pisco Sour
Tasting of 3 Piscos
Pisco Sour lessons
Extra drinks
Tips/gratuities for your guide
MORE INFORMATION
Become a Pisco pro on this Cusco tour that will sharpen up your cocktail mixing skills, and help you to get to know local Peru culture at the same time. Because let's face it, there are few better ways to get to know a nation's culture than through its boozy creations! Meet your friendly local guide at Plaza San Blas, the bohemian area of Cusco and a place that has been the heart of the "fiesta" in Cusco since a long time ago! You'll get to explore the square a bit as well as all the outstanding buildings that make this plaza one of the most beautiful ones in the city before officially beginning your Cusco tour. From there, you'll wander along ancient streets to admire the dramatic Inca Walls, constructed of mammoth granite blocks, side-by-side with colonial buildings. It's here that you'll also get to see a famed Inca masterpiece, the 12-angle stone. Then we will continue to a bar with the best Pisco Sour in town and it's your time to shine! Get your mixologist hat on and try your hand at making your very own Pisco Sour, using all the knowledge that you've picked up along the way on this Cusco city tour. And the best part? You get to drink it afterward — Salud!