Old Havana Walking Tour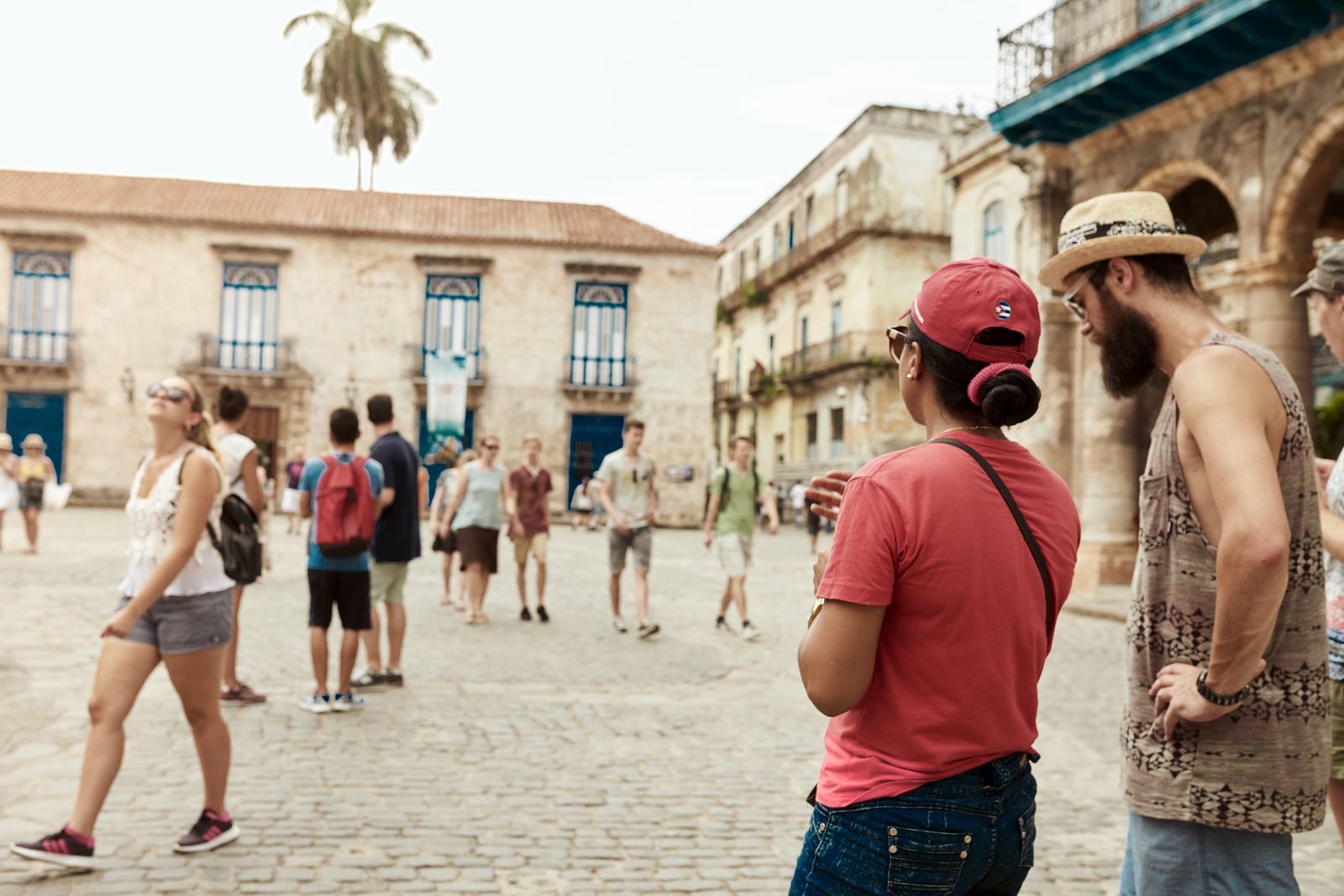 TOUR DESCRIPTION
UNESCO sure do have great taste, they know a good thing when they see it. See why they made Old Havana a World Heritage site on this Havana tour that takes in all the glorious grandeur of the decayed yet dynamic Old Havana area.
Highlights


Experience the best of Old Havana's iconic sights like the famous Plaza San Francisco, Plaza de la Catedral, Plaza de Armas, & Plaza Vieja


Explore Old Havana like locals live it every day


Enjoy a refreshing drink at one of Old Havana's most famous watering holes


Savour a delicious and authentic local lunch at a great, hidden spot


local English speaking guide
Lunch
One cocktail/drink
Transportation to and from the meeting point
Food and drink other than specified
Tips/gratuities for the guide
Important Information
What is included in the tour
Local English speaking guide, lunch, and one cocktail/drink
What isn't included in the tour
Transportation to and from meeting points, food and drinks not specified, tips/gratuities for the guide
Where do we meet?
La Gargola Guesthouse, 82 Calle Cuba, first floor (between Cuarteles and Chacon streets)
Where does the tour end?
A local restaurant in Old Havana
What is the duration of the tour?
What is the group size for this tour?
For shared tours, the maximum group number will be 12 passengers. For private tours, there must be a minimum of 2 passengers. A solo traveller may still book a private experience, but they will be charged a base rate for two travellers.
Are there any Covid-19 vaccination requirements?
While we strongly recommend that all travellers are vaccinated against COVID-19 to reduce the risk of transmission and avoid putting undue strain on healthcare services, vaccinations are not a requirement to join an Urban Adventures tour. For further information, please review COVID-19 Health & Safety at https://www.urbanadventures.com/en/about-us/covid-19-customer-info
What if I can't find my guide?
If you have any issues on the day of your tour, please call +53 53338121
Can I cancel my tour?
Free cancellation up to 24 hours before activity.
MORE INFORMATION
Local Impact: How you will help the local community by joining this tour:
This tour helps promote local cultural heritage as you'll be exploring Old Havana, which is a UNESCO World Heritage Site.
This tour also financially supports local, private businesses (versus state-owned), which is so important in Cuba. Supporting private businesses is a way to boost the local economy and keep money in the hands of hard-working locals. Your guide will also show the contrast between private and state-owned businesses for further context.
Your tour ends at a local, private restaurant where money spent is directly supporting the owners of the business and workers who are mostly young people who live in the community.
This Havana tour won't just show you the best of Old Havana, it'll show you the best of Old Havana from a local perspective. Our local English speaking guide will take you through the labyrinth of streets of one of the oldest cities in the Western Hemisphere, where you'll discover the enchanting secrets of this living museum where residents live amongst the unique charm and haunting decay of buildings dating as far back as the 16th century. Havana is the largest city in the Caribbean and was designated a World Heritage Site by UNESCO in 1982. Restoration is occurring slowly, so while many of the main buildings are excellently restored to their original glory, others have taken on their own look by being left to age naturally, virtually neglected since the Revolution triumphed more than 50 years ago. This Old Havana walking tour works its way through an old part of Central Havana and then through to the heart of Old Havana. Along the way, you'll get to take in some of the city's most iconic sights, such as the Art Museum, Calle Obispo, Plaza de Armas, Plaza de la Catedral, Plaza San Francisco de Asis, Plaza Vieja and the Hotel Ambos Mundos. Your Havana adventure will end with a delicious local Havana lunch in a café or restaurant and a refreshing cool drink in one of Old Havana's most famous watering holes.